The second you ring or talk to anyone at reception at the Fountain Court Apartments in Fountain Court, Edinburgh, they ask the same question: Where are you staying? I slowly, thinking that this was a trap, venture that I would be staying at the Fountain Court Apartments.
There was no rolling of the eyes, but you could tell that they were looking for a more informative answer. No, which of the Fountain Court Apartments are you staying in? They asked. Ah, I said, the penny dropping at last, Fountain Court Grove Executive. And we were away.
I never did ask which bright spark was responsible for naming all of the four buildings the same and making one reception area serve them all. It must have been so frustrating for weary travellers to finally make their way to their hotel only to find there was an additional hoop to jump through – either an offsite check in or a further trek to their room's building.
We were fortunate that the reception was in the same building as our room and so we didn't have to go back out into the blustery conditions which pass for Spring in Edinburgh.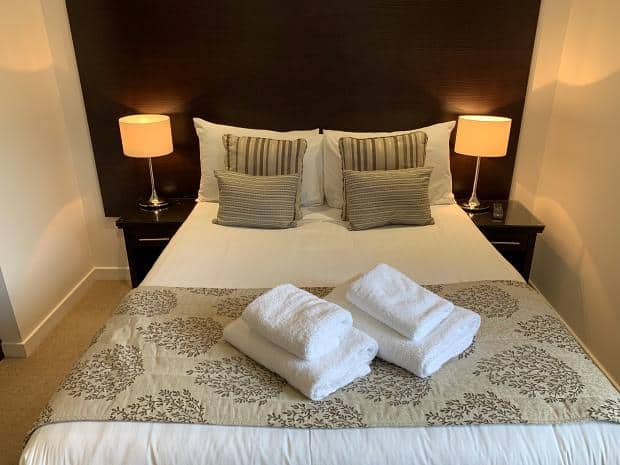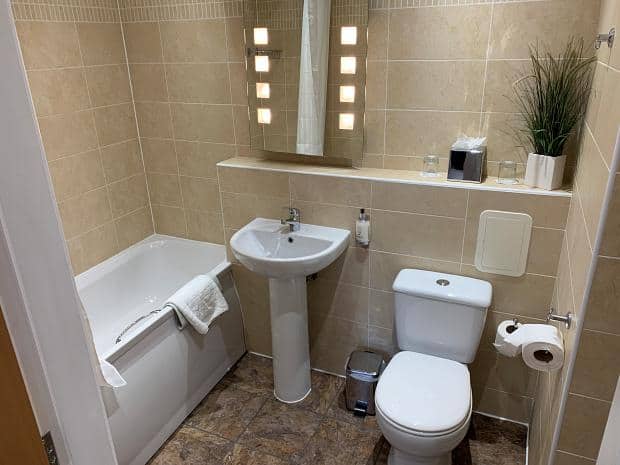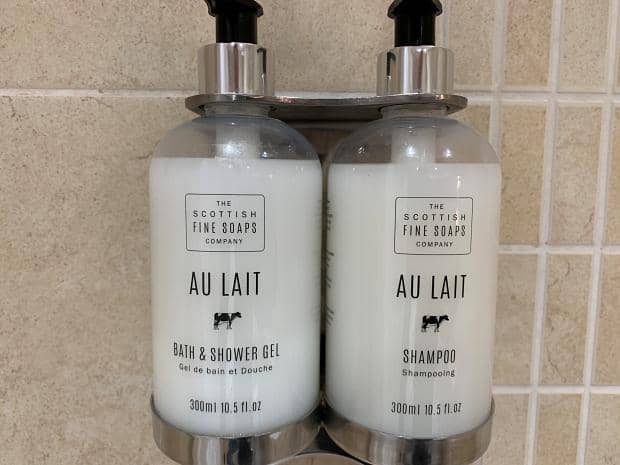 We were on the top floor and while the bedroom sported a large and comfortable bed, and the bathroom likewise was well appointed (in particular the shower – great pressure!), what really set the room apart was the fully fitted out kitchen.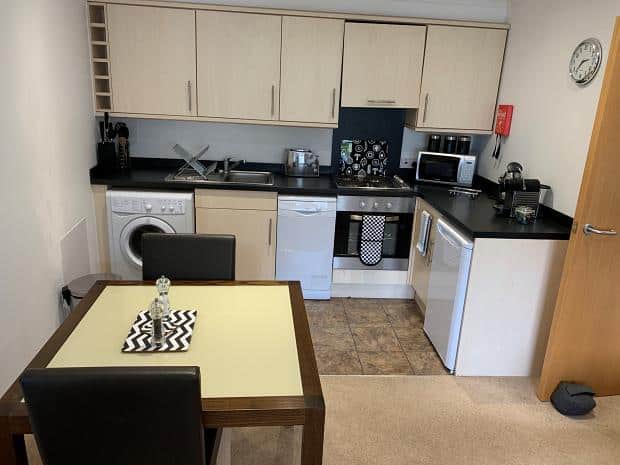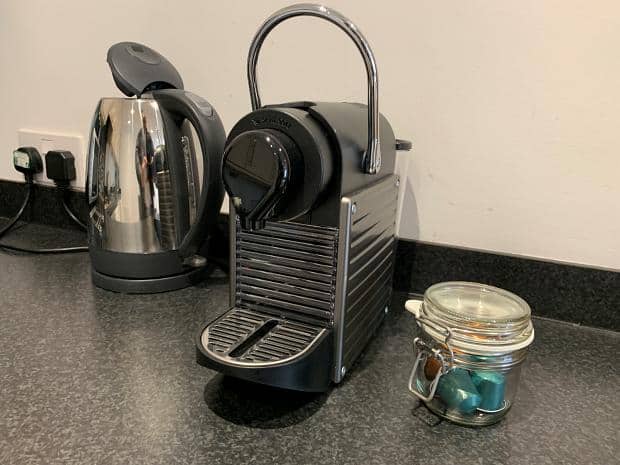 You see by this stage we'd been bouncing around Edinburgh for so long we needed a stop for laundry and while eating out at restaurants all the time sounds good, it soon becomes very expensive.
So the washing machine/dryer plus oven, fridge, microwave and (my favourite) dishwasher meant that we could save money on the meals and also make sure we had fresh underwear. They even had a Nespresso machine and a small handful of the single use capsules. Another little touch were small weighted fabric sacks which held the doors open preventing them from slamming.
The hotels serviced by our reception were all within a few hundred metres and all in close proximity to the Haymarket Train Station, which also meant that we were a hop skip and jump away from the New Town. A leisurely stroll or very quick bus ride would get us into the Old Town, while the University and the Meadows were also very accessible.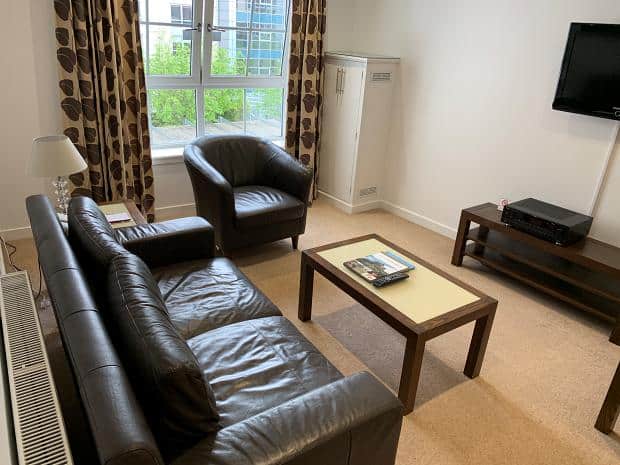 The lounge was nicely appointed with leather lounge suite and a big screen TV, but the windows could have done with a bit more insulation as people talking in the carpark outside could be heard very clearly, as if they were actually in the room!
Raucous conversations from workmen nearby, office workers blowing off steam after a hard week and a large group of Italian ladies (a hen's night perhaps?) preloading before hitting town were some of the people we eavesdropped on.
Would I Go Back?
If I was in the neighbourhood, sure! The staff were friendly and while the apartment itself wasn't perfect, the facilities certainly made our stay there good value for money.