Monte Carlo is the city which covers most of the Principality of Monaco nestled in the hills on the French Riviera. We stayed two nights at the Columbus Monte-Carlo on our UNESCO Summer 2017 tour through continental Europe.
Location
Monaco is tiny. Everything is walkable, though with the brilliant blue skies and 30 degree heat, we decided to grab a bus instead. The Columbus Monte-Carlo isn't in the main part of Monaco, but tucked away over near the helicopter port. This means two things – if you come in from Nice Airport by helicopter (over £200 pp) then you're pretty much dropped off on the doorstep and that there's a steady stream of helicopter traffic providing a subdued reminder of where you are. Subdued because while helicopters are loud you're sufficiently far away for it to be an easily filtered background noise.
The distance from the centre of town has obviously been an issue in the past so the hotel has laid on a flash Mercedes people mover, and at set times each day you can book it to go pretty much anywhere you want to – a very nice touch which halved our bus ticket expenditure!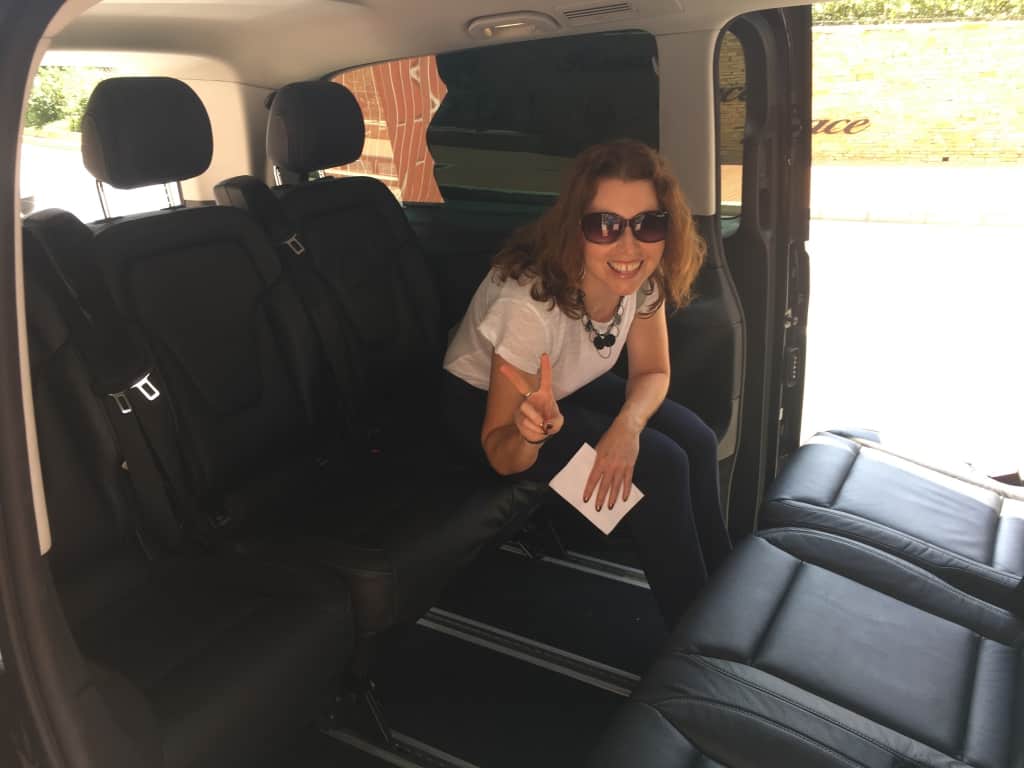 Speaking of which, the bus stops a very short 50m walk from the front doors, so the hotel is very well positioned for public transport.
We arrived and tried to check-in but it was a little early so our room was not ready yet. Instead we dropped off our bags and got the van to take us back into town for a drink with a friend of mine. When we got back, we headed back up to the reception desk and completed formalities.
The hotel was originally owned by David Coulthardt, so there is Formula 1 inspired artwork in the common areas, and the decor is contemporary.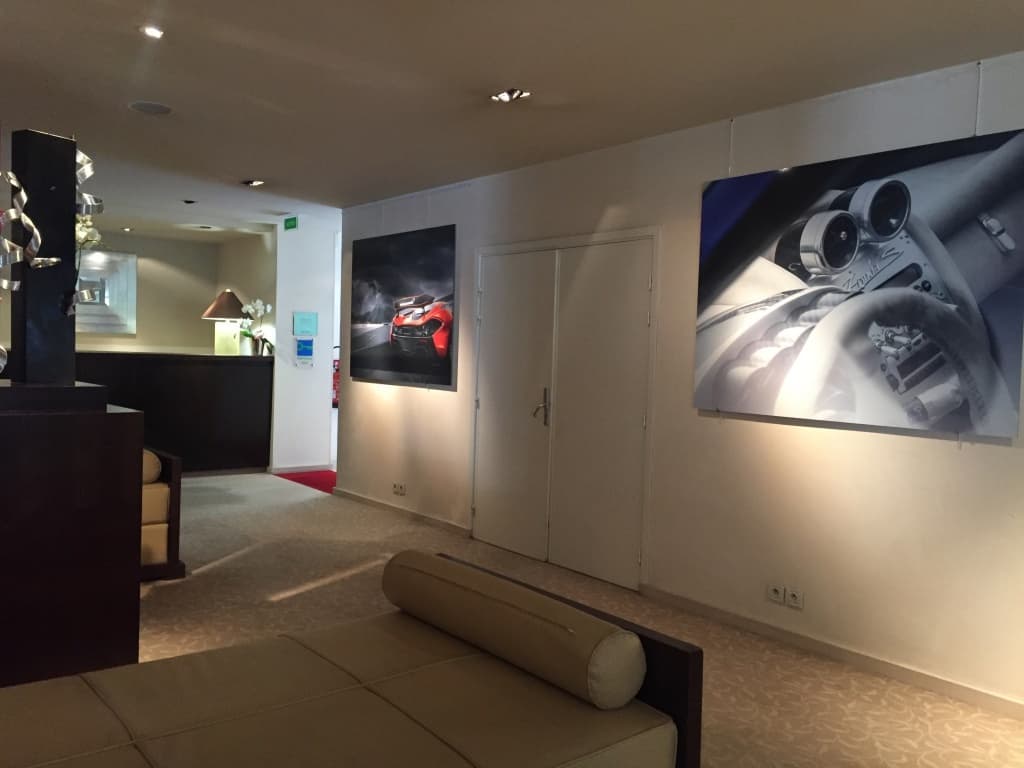 We got chatting with Claudine the marketing manager and she said that in October (2017) the owners would be renovating the whole hotel, floor by floor. I must admit that apart from worn carpets, I couldn't see anything wrong with the current style.
Room
The room we had was pretty cool. We had a balcony and a view over the Princess Grace Rose Garden, with the hills forming the perfect backdrop in the distance. Off to one side a steady stream of helicopters dropped into the helicopter port and high rise apartments showed off their roof gardens.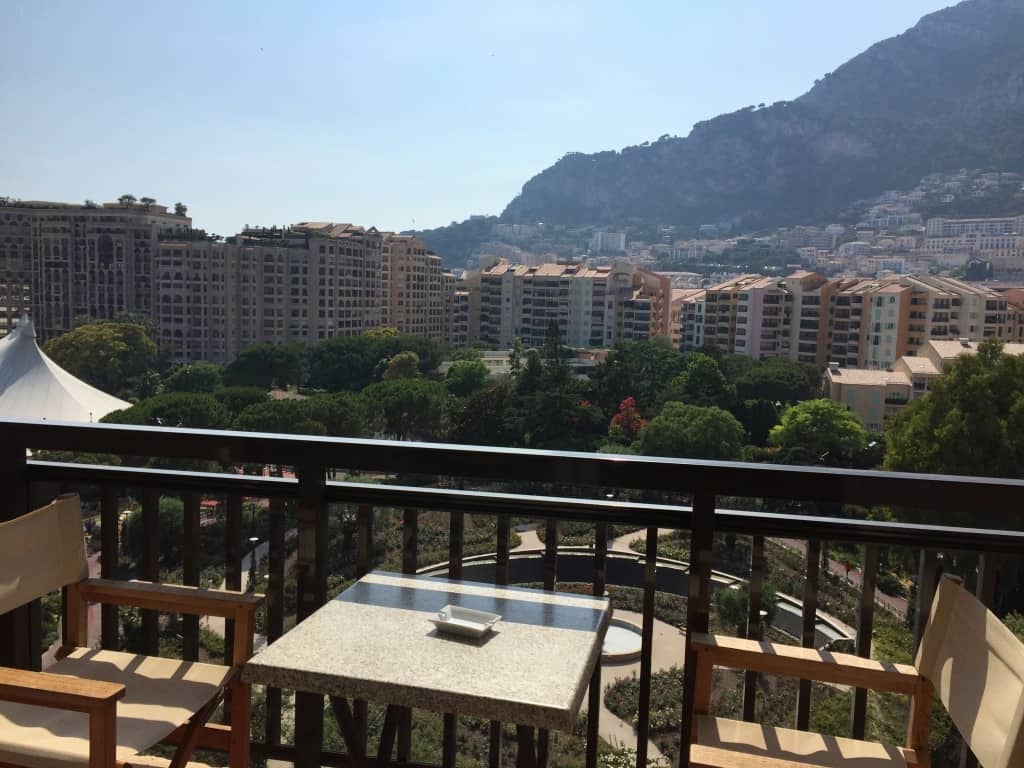 At night the view was lit up with the lights on the apartments mixing with traffic headlights going into and out of tunnels scattered through the hills – signs that although most of the cities workers commuted in from Nice and other cities nearby, there were certainly some rich enough to afford a residence in one of the most expensive parts of the world.
The room itself was decorated in standard 4 star sort of style – plenty of space and clean lines.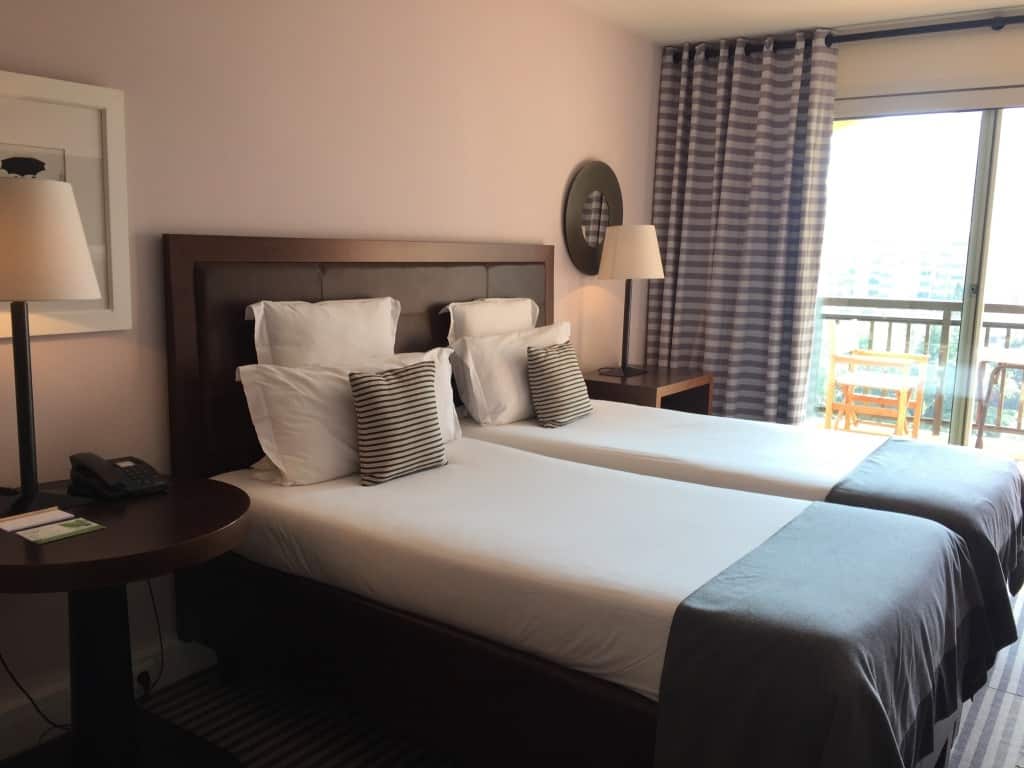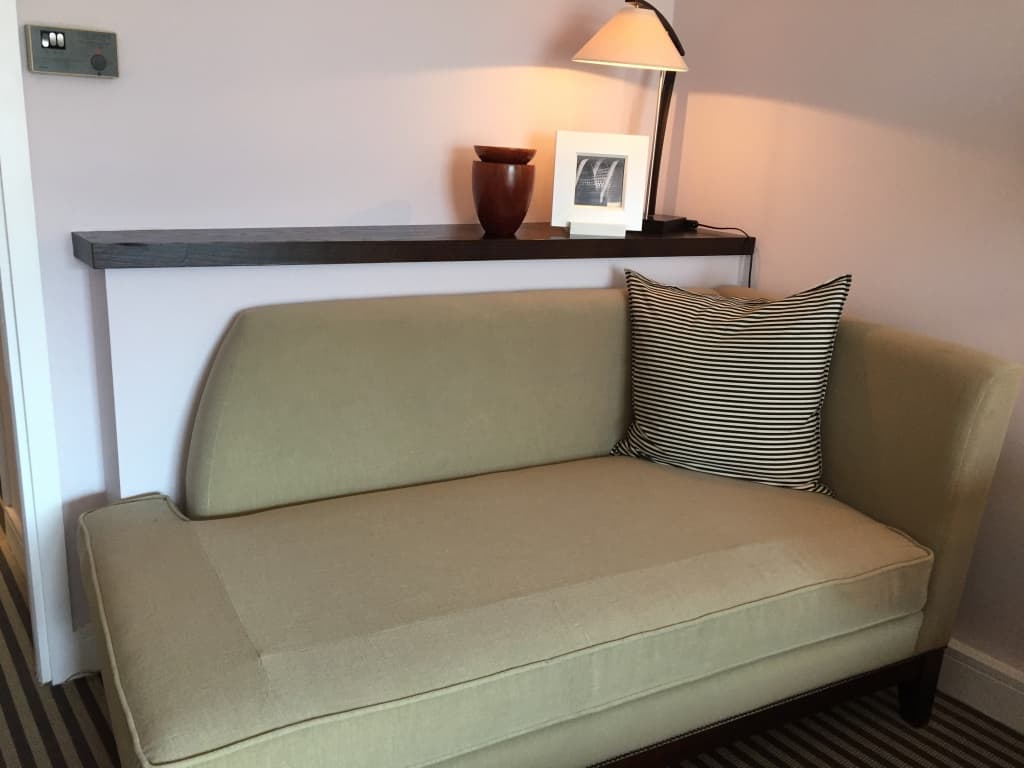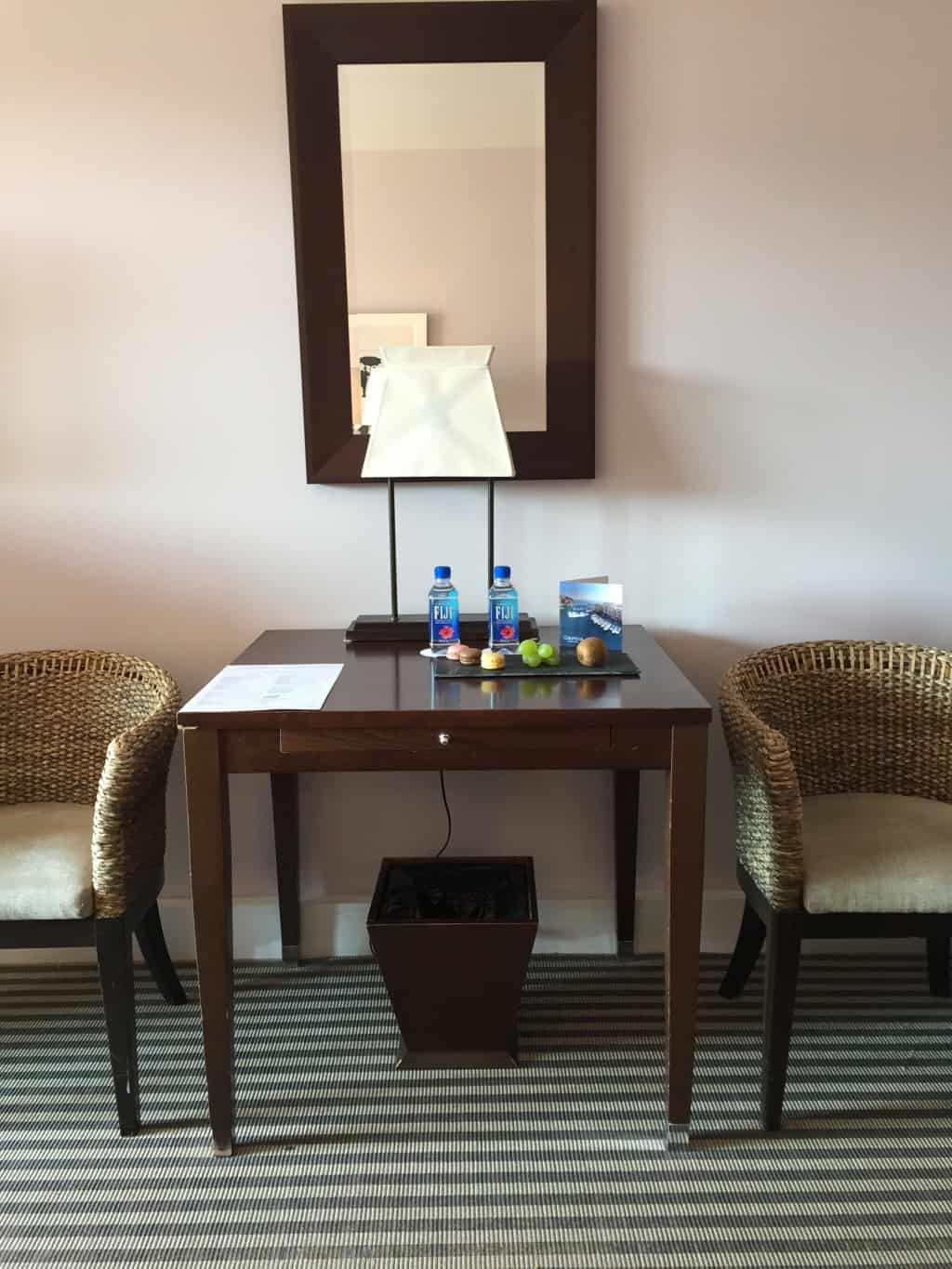 The bathroom sported a marble counter top and rainforest shower head, with brilliant water pressure and a full sized bath as well – luxury!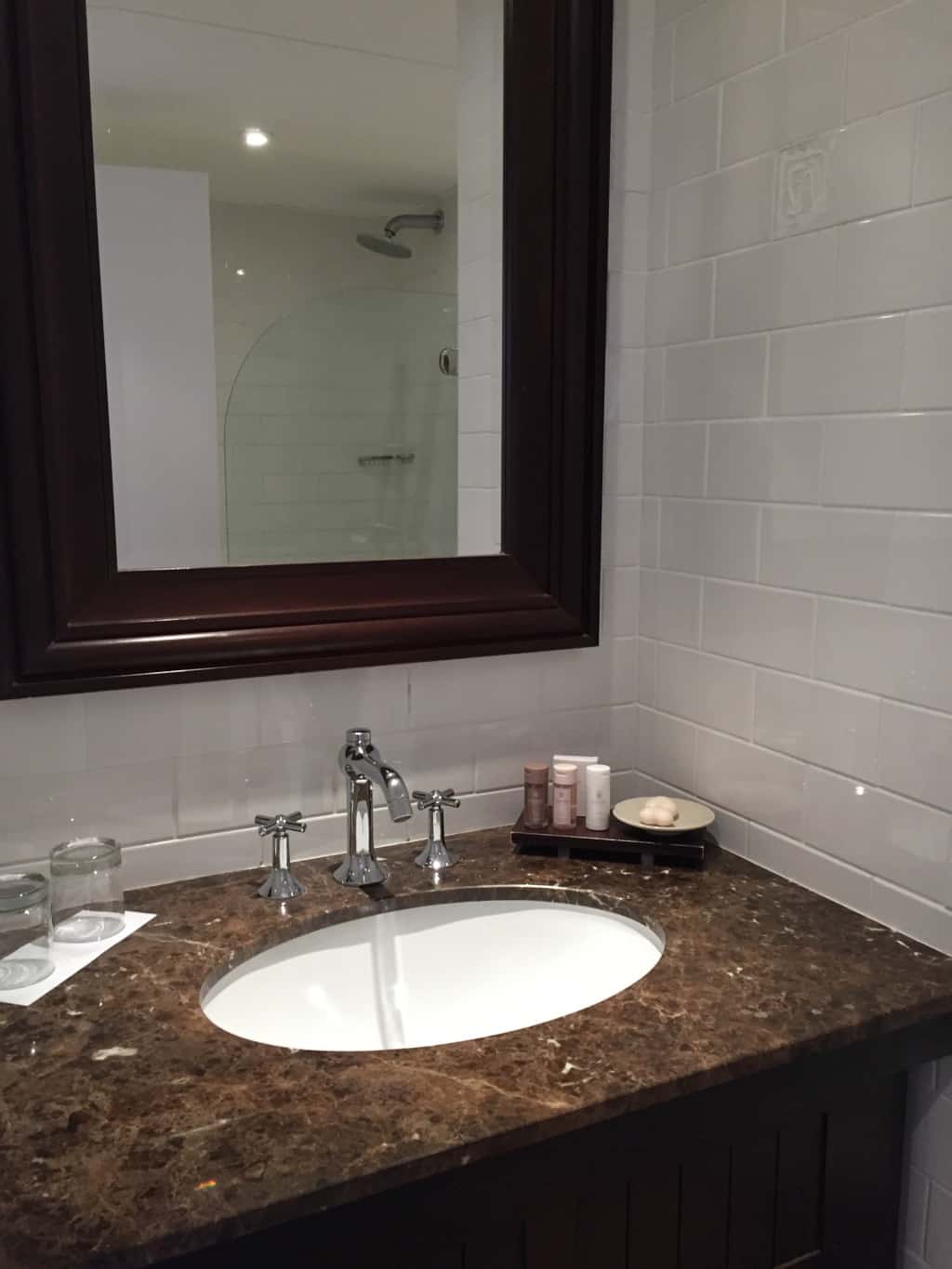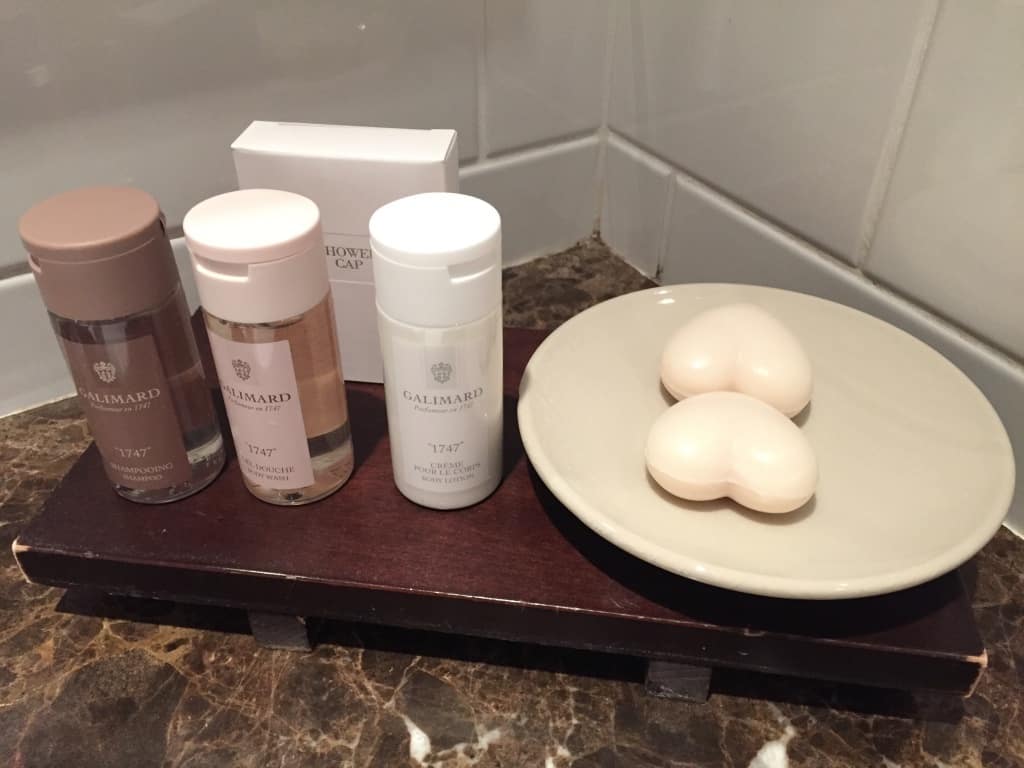 Room Service
One of the nights we decided to forgo the local restaurants and eat in our room – the food somehow tasted better than the flash restaurant – the view from the balcony good competition for the harbour view and the price tag half as much making the meal taste twice as good! Ange had the linguini carbonara and I had the pizza with a chocolate bombe to follow.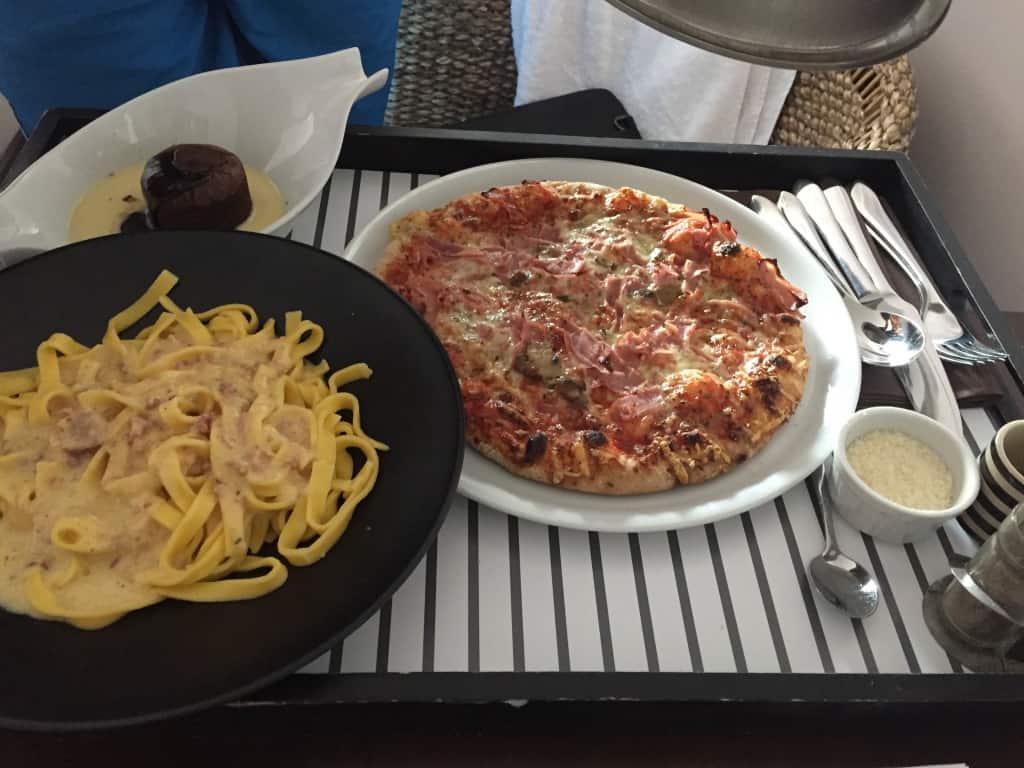 Facilities
The hotel prided itself as being a three star hotel with four star service. Looking around I found it hard not to disagree – more like four star hotel with five star service. The front of house staff were invariably cheerful and responsive, with proactive solutions and a genuine joy at being able to help. Greatly appreciated.
The hotel's building is part of a larger residential apartment complex and the complex's pool is able to be used by hotel guests. We headed over after a day schlepping around Monaco in the hot sun, and found that it's well used by the residents. It's a large pool though and suits both adults with a very deep section well above my height (6ft 4), and a couple of shallower sections for the kiddies. While there is a lifeguards seat, it wasn't manned while we were there.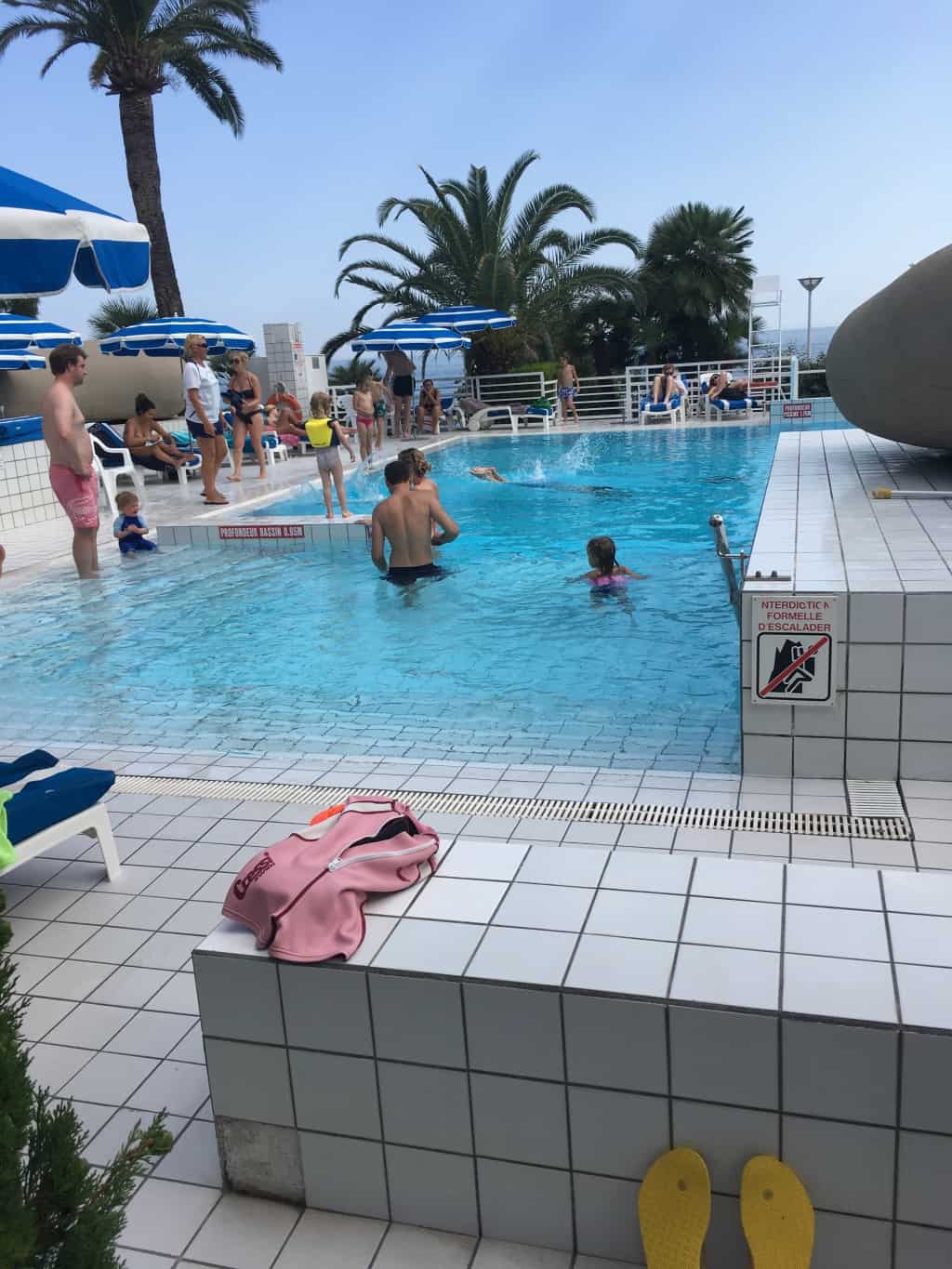 Breakfast
We'd been lucky with our breakfasts over our tour – even the hotels at the budget end of the scale have had acceptable continental offerings of cereals, toast, jam etc. Some hotels had really out done themselves with varied displays of pretty much everything you could think of for breakfast – those with the space to spread out being our favourites.
To these you would have to add the Columbus – the basics were well taken care of with bacon, eggs, croissants, coffee and juice. Where Columbus excelled was with the variety within each of the basic categories – in addition to scrambled eggs, they had hard and soft boiled as well. Instead of just standard croissants, they also had two stuffed varieties. There were five different juices available. Whole fruit, fruit sections in juice and fruit salad. Terrific choices.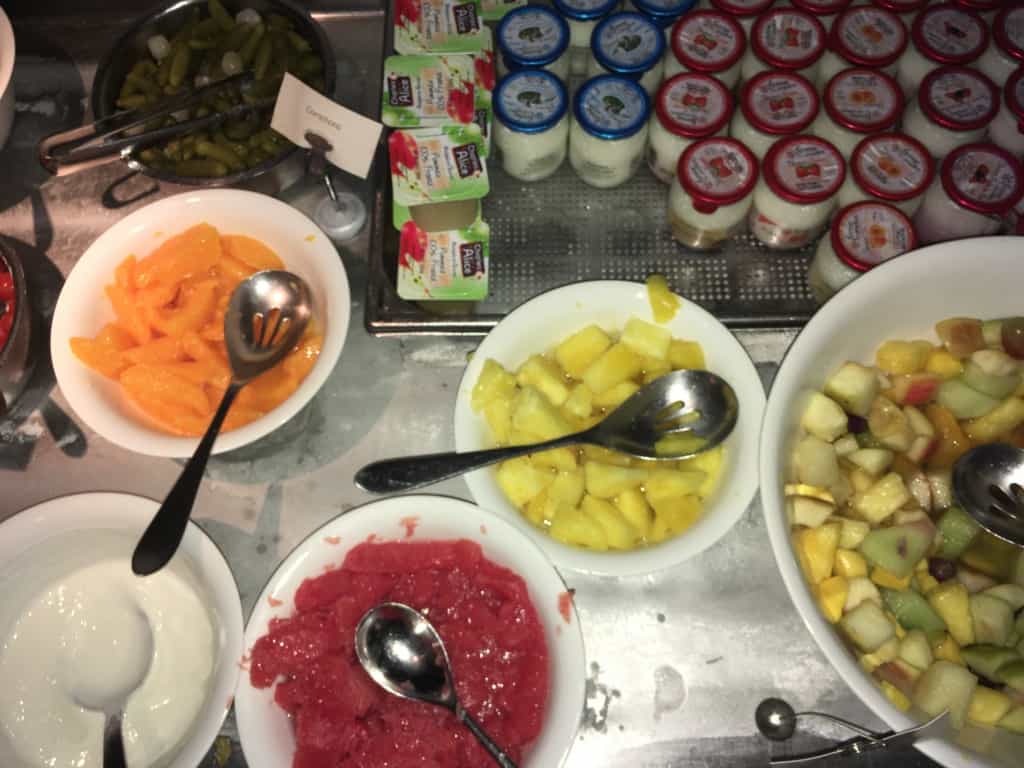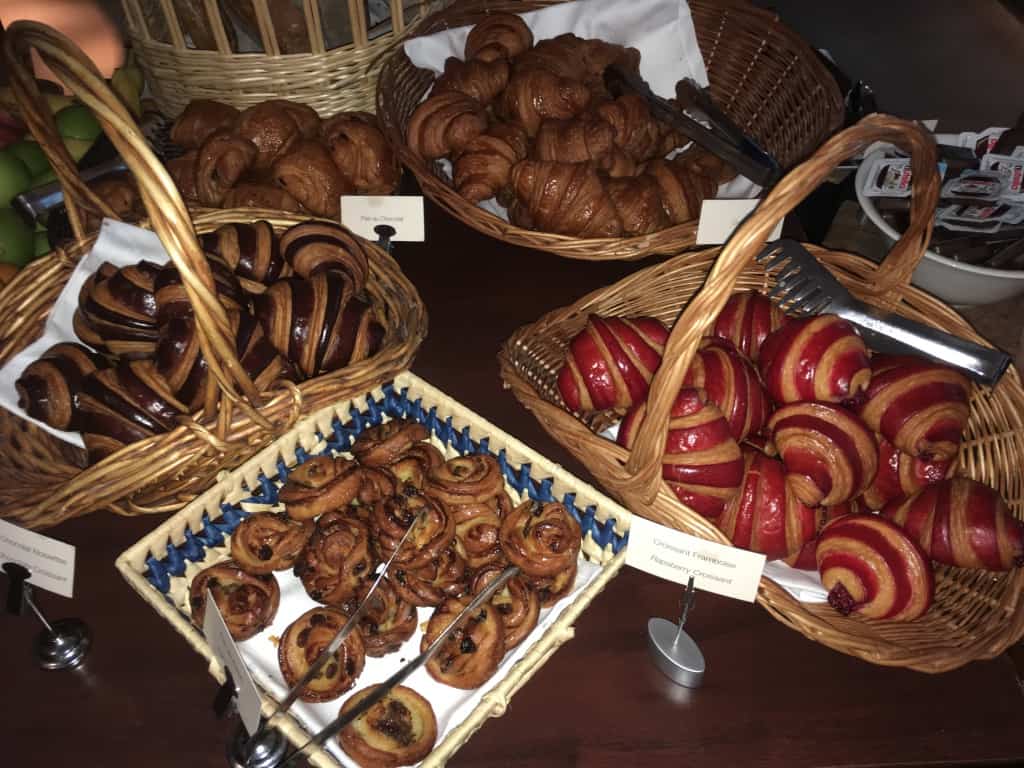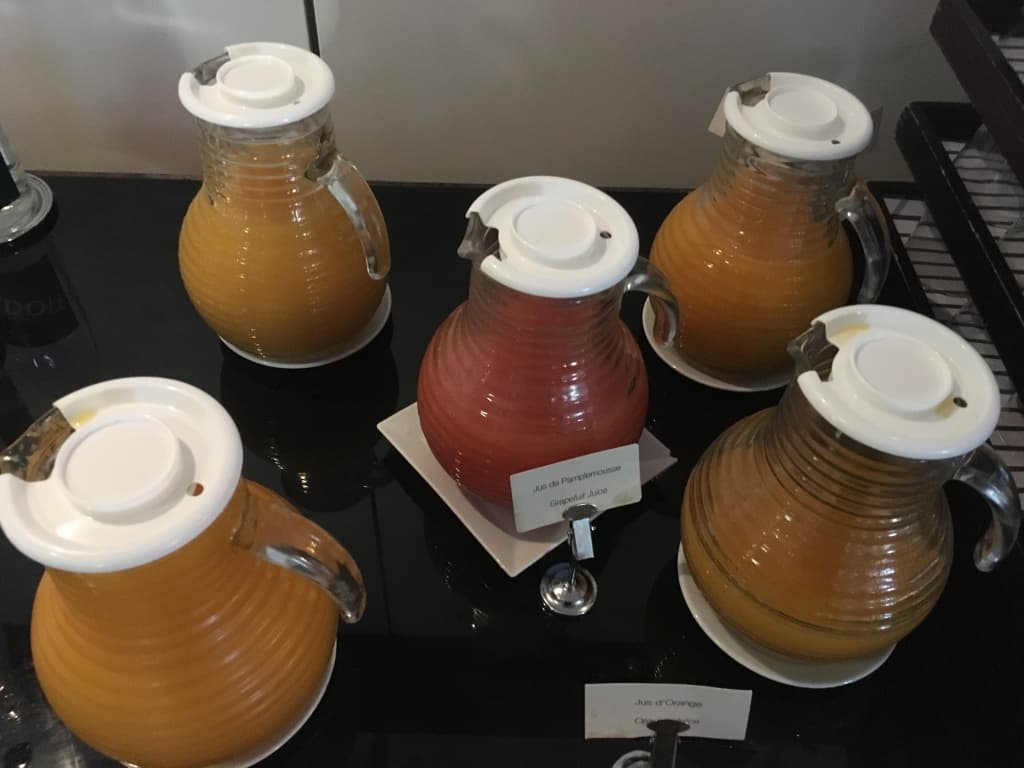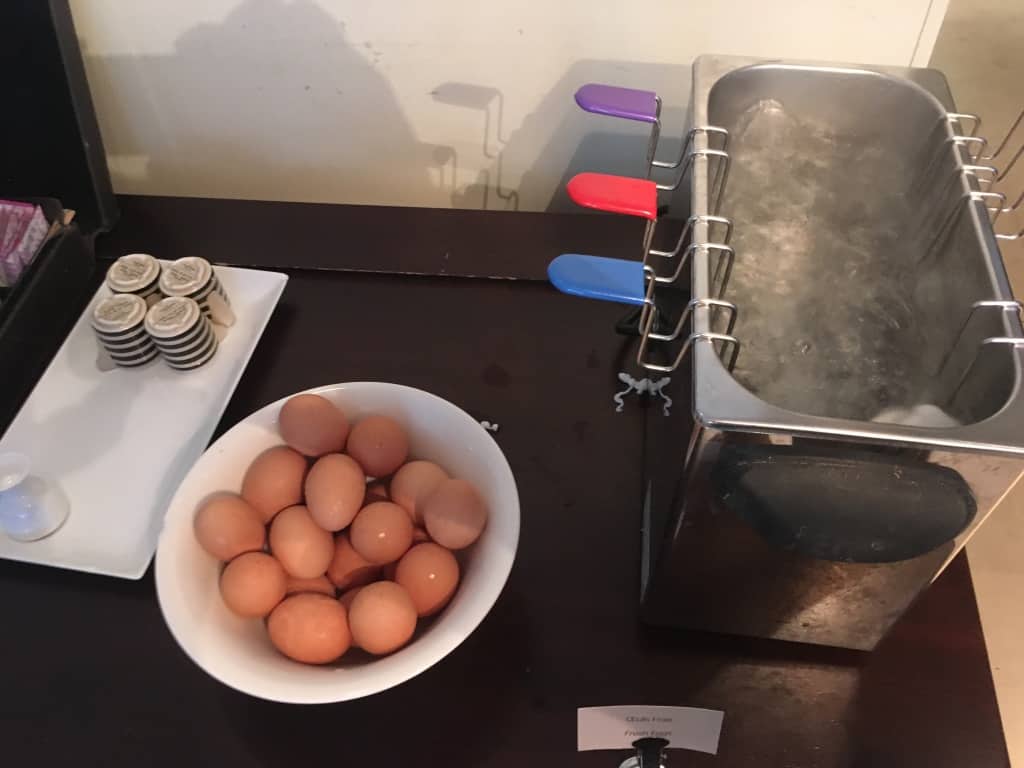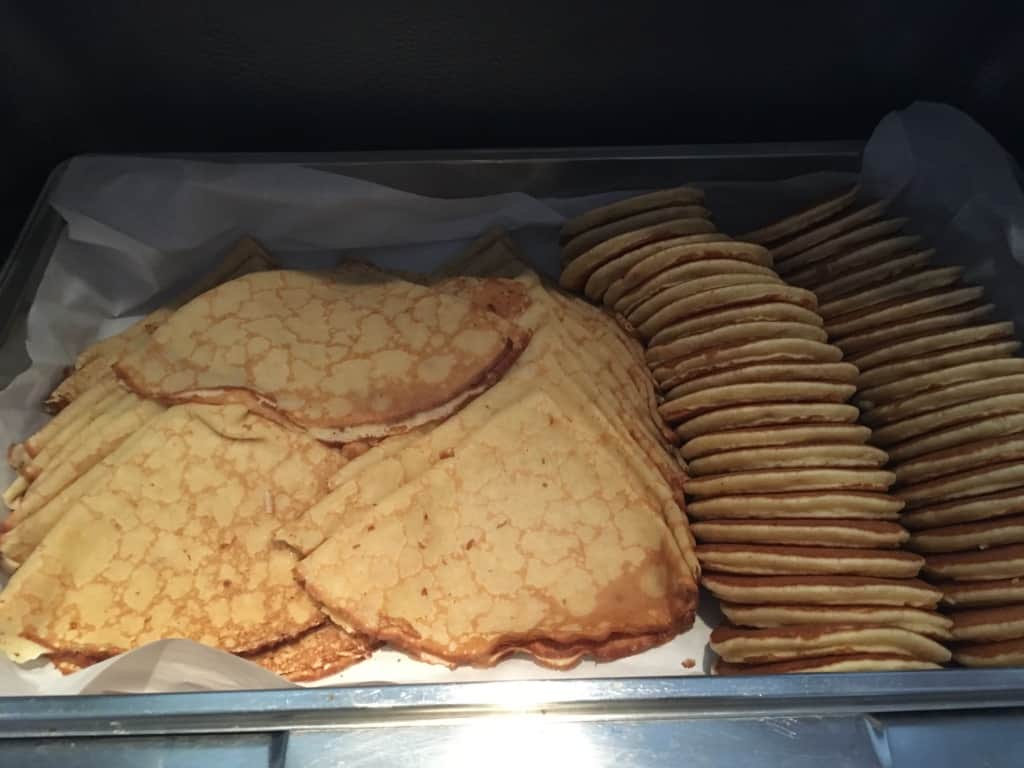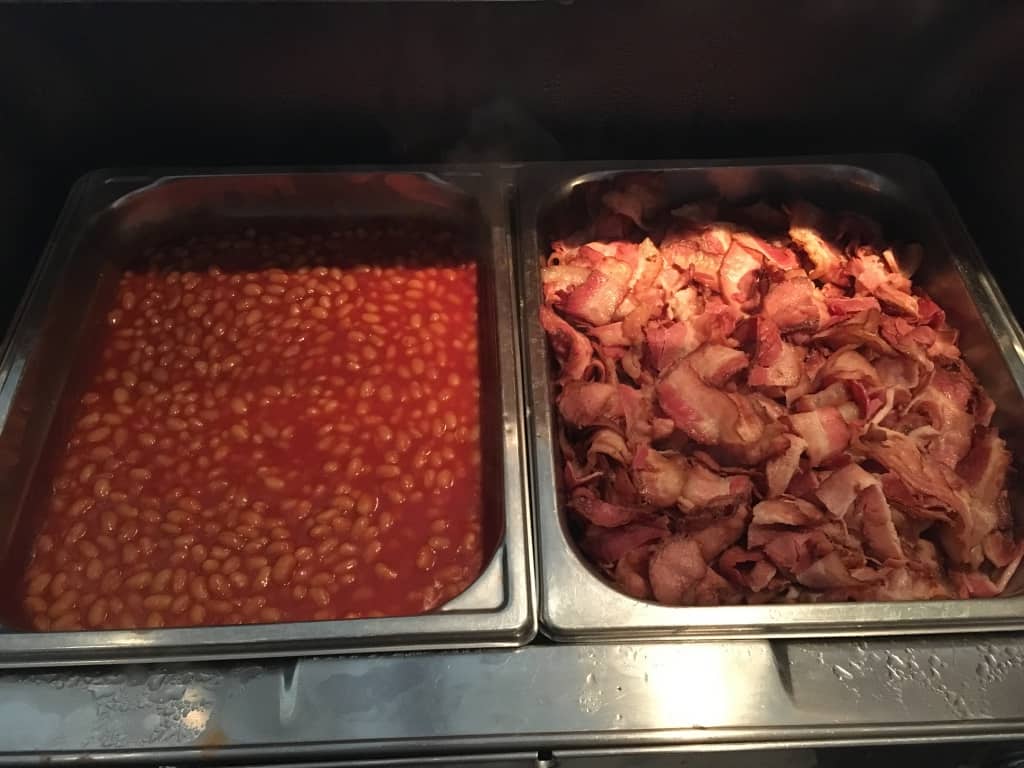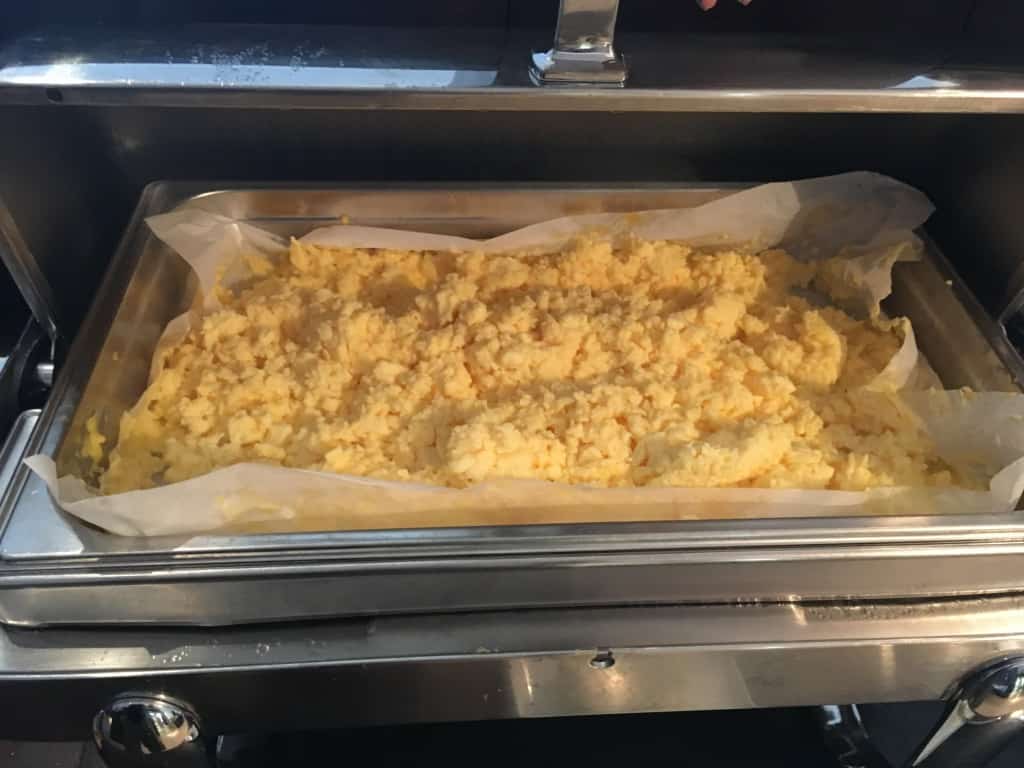 The eating area for the breakfast bears mentioning. It's a lovely deck outside under large umbrellas. Perfect for a al fresco eating experience. Ange had just put her plate down to go inside and get some juice and I was just arriving when a seagull swooped out of nowhere and helped himself to Ange's bacon. I scared it off, but the worst part was when Ange returned and accused me of stealing it!! Lol!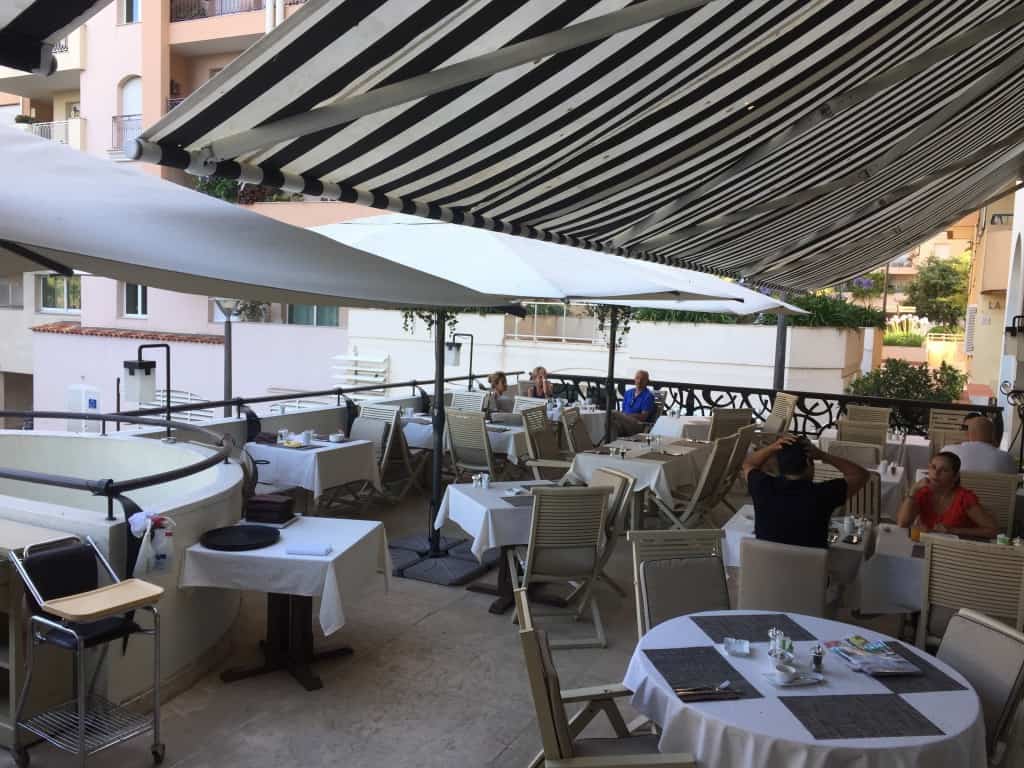 The staff have little squirty bottles to dissuade the birds but they have learnt the safe distances to wait. It's funny watching the feet of the seagull on the umbrella, knowing he's waiting for you to leave so that he can munch on your leftovers.
I made a mistake when we checked in – I didn't check if the breakfast was included. The extensive selection comes with a price tag – €12 per person. Worth every penny though….
Pros and Cons
Pros

Staff really care – and aren't just out for a tip

Huge selection for the breakfast
Meals are reasonably priced
Rooms are large, beds comfortable, views delightful
Facilities – the pool is cool and refreshing.

Cons

Tiny bit away from the action in town
Shared pool gets busy at times.
Would I Go Back?
Definitely! They really looked after us at the Columbus – we saw the display rooms after renovation and they definitely looked awesome – would be great to return and try those out! The hotel as a whole ticked all the boxes and would be our first choice if we returned to Monaco.
Columbus Hotel Monte-Carlo supported our Summer 2017: UNESCO tour by providing a complimentary stay. All opinions remain our own.