Location
We arrive in Brugge just before their triathalon, so the buses only run halfway to the town centre and there are barricades across half the city. We manage to navigate to Martin's Brugge well enough, enjoying the walk through cobbled lanes and past medieval buildings. The hotel is conveniently located a very short stroll from the main square, almost exactly in the centre of town.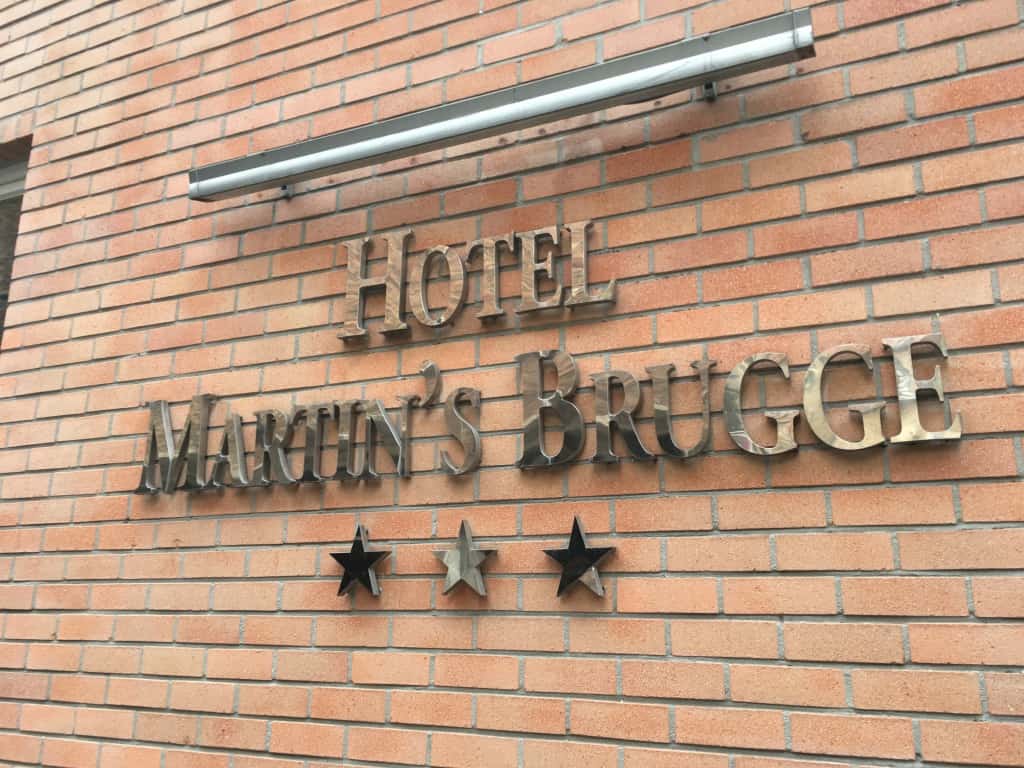 Room
Our room is ready when we arrive and we're given the key to room #001. We walk through the labyrinthine halls, crossing I believe into another building without going outside and finding our room on the ground level, overlooking the street outside through bars on the windows.
The room is an exercise in minimalism. An Ikea-type desk sits under the TV, and the closet has a safe built into it. The bed is a good size though, and seems comfortable enough.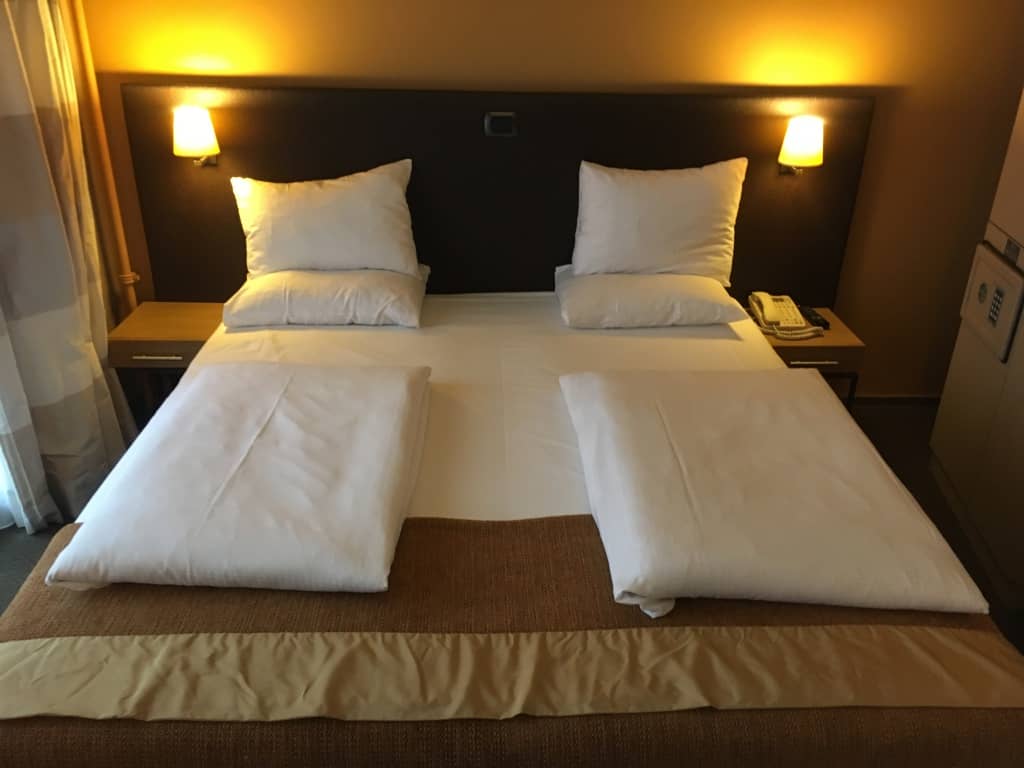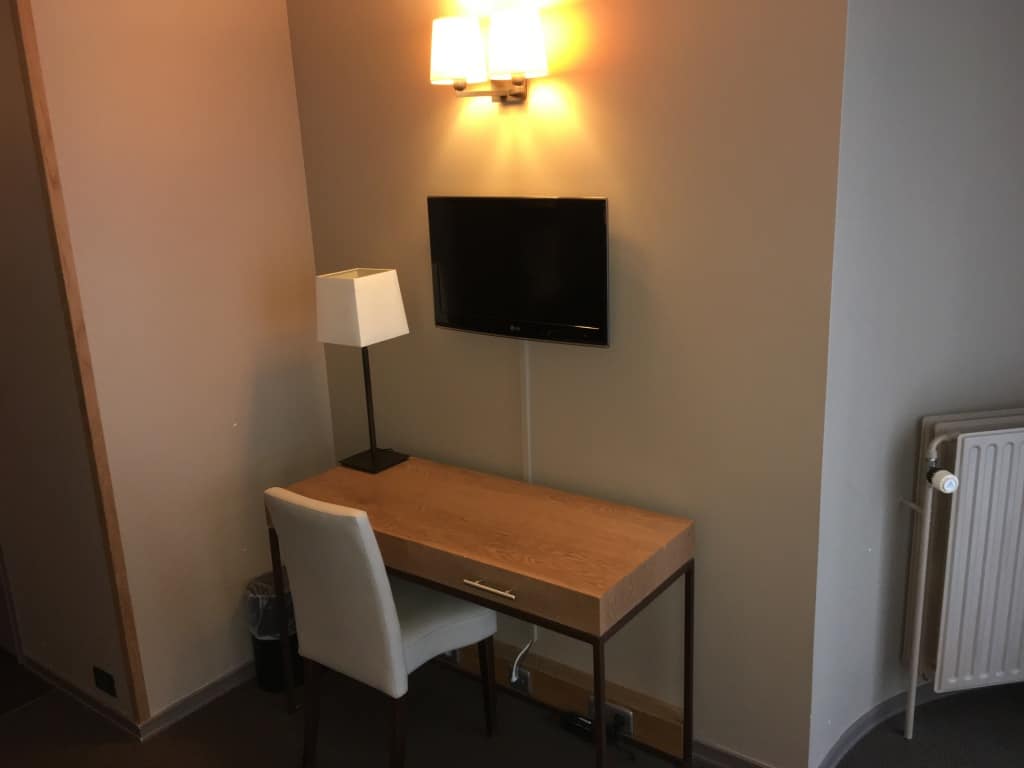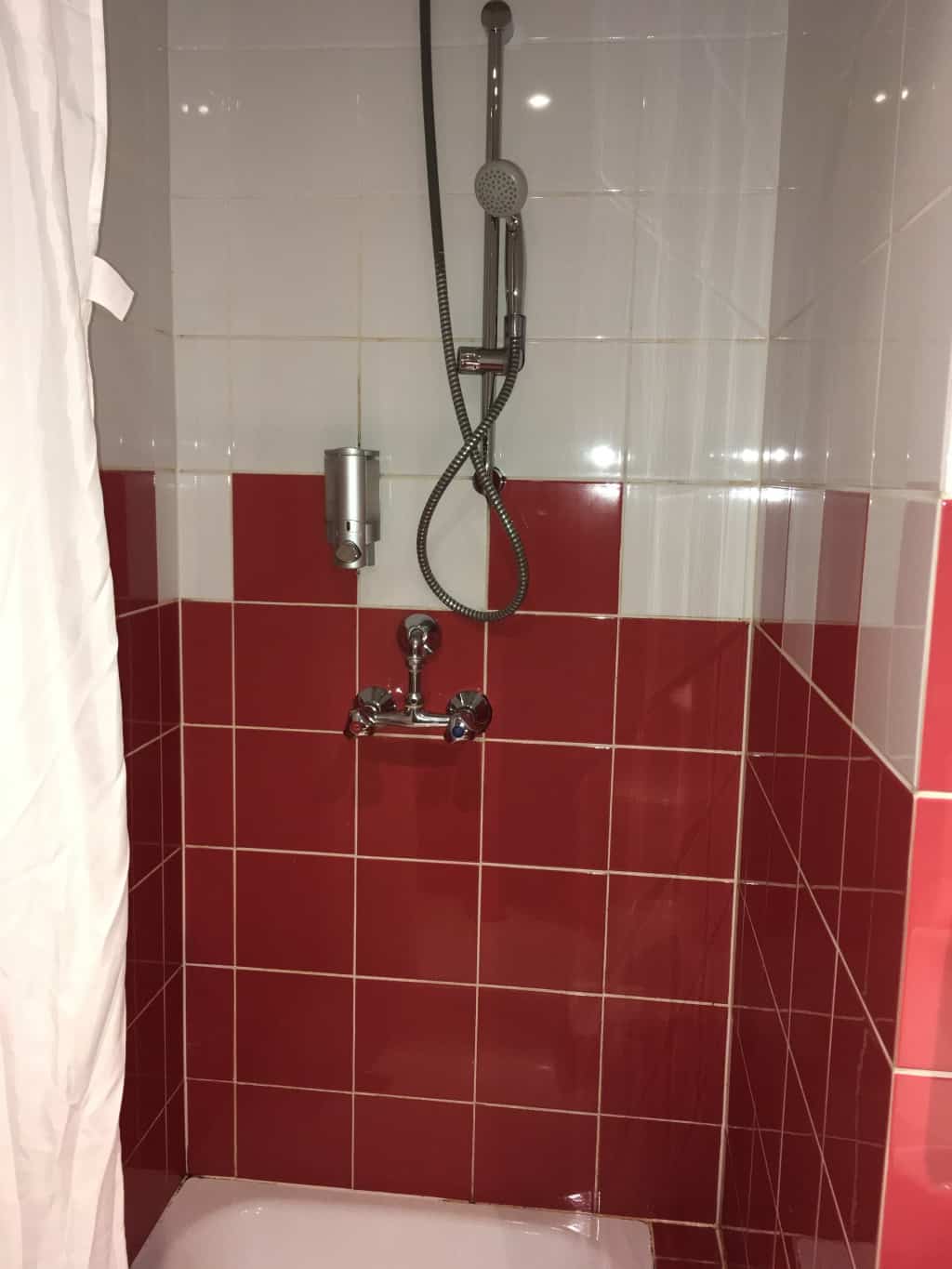 There's no air conditioning though, so we open the window for a bit. When we go to bed later we instantly regret that. Brugge is built on canals. A perfect breeding ground for mosquitoes. As soon as the light goes out they come out of the shadows and attack.
We flick the light back on and I can see them there on the ceiling. I pick up a rolled up magazine and do battle, killing four of them – even Ange gets in on the act, lashing out with cat-like reflexes to smoosh one as it tries to fly away. Unfortunately there were more than the five we killed so I woke up with bites all over my neck. Can't blame the hotel for that – but you can blame them for the lack of internet.
Facilities
They'd said at reception that there was free WiFi and gave instructions on how to access it, but when we got to the room we couldn't find any proof that there was internet. No connection at all. I reported this back at reception and they shrugged disinterestedly and suggested that it should be working. On check-out I mentioned it again and this time got told that a repairman must be on his way.
Look – the hotel is not a flash one: the decor is tired and the furnishings cheap. The room and bathroom are clean (except the corpses of five mosquitoes – sorry!), but I funnily enough don't consider free wifi to be a luxury facility. Especially when it's specifically mentioned in their promotional materials. And the manner in which the staff responded to my enquiries? Disappointing at best. Three star hotel?
Breakfast
There was a buffet breakfast on offer for €20 or €15 if you booked the previous night. I couldn't fathom how such a basic hotel could produce anything coming close to being worth that sort of money, so we didn't partake, electing to eat at an over-priced cafe on the main square instead and still paying less than at the hotel.
Pros and Cons
Pros

Location – so close to the central market

Cons

The lack of internet
Disinterested staff
No air conditioning.
Would I Go Back?
I really wouldn't. It's a two star hotel masquerading as a three star with one star service. It's not cheap either – if I wanted to stay cheaply in Brugge, I'd choose any of the other hotels nearby.