Arrival
I arrive by bus 98 from the Aurelia Residence to the Orsa Maggiore Hostel for Women Only, which is in the popular Trastevere area near the Tiber river.
The hostel entrance is easy to find, through a courtyard and up a lift. The check in is at 13.00, so I am a couple of hours early, but I'm allowed to leave my luggage in the room. There's an interesting system of only one key per room and the last person to leave takes it to reception.
Room 202 has full sized lockers which you can use your own padlock to lock or rent one from reception. You can also rent a towel for 2 euro, which I do.
As the hostel is for 'women only' Chris keeps messaging asking if there are nuns about but it's more just female oriented, with posters advertising women's creativity and involvement in the arts and sciences and Mother Earth quotes.
When I'm checking in a couple of girls are hanging out in corridors to access the WiFi. The receptionist says it usually works in the rooms but sometimes not as the walls are thick.
But the cafe situated downstairs Luna e L'Altra has fast wifi, so I grab a sandwich and drink and sit at the hessian covered tables, along with a girl with a lap top at another table, and hang out there for a few hours doing some work.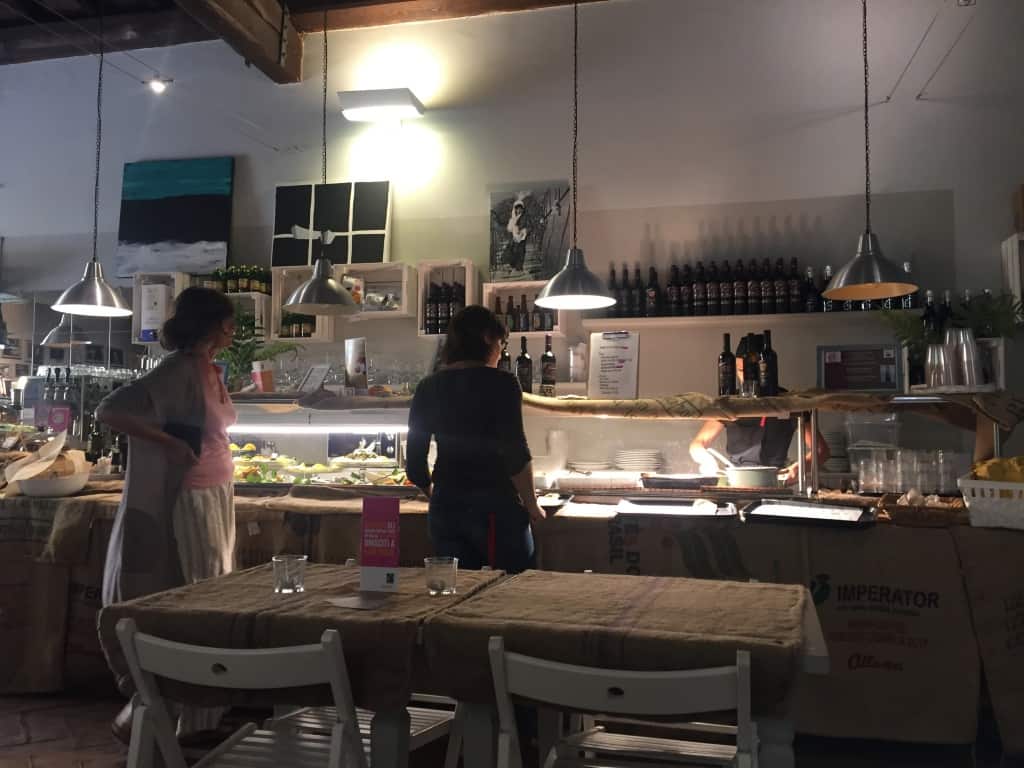 I head back upstairs to check in but the receptionist seems not to remember me so I remind her I came before and haven't paid, then she says 'of course' like I'm the silly one. Huh? By this time it is mid afternoon so I do more work in room as the WiFi seems to be working ok.
Room
The room is huge with at least a 15ft high raftered ceiling and slate floor but tiny doll like furniture. The single beds have bright red coverlets and windows so high I have to jump to open them. It's quite noisy with the radio going from outside and drilling, ironically you try to keep them out but men are always somewhere intruding.
There are two girls on other side of partition to me – one is from Vancouver, the other one sleeps for most of the two days I'm there – is it jet lag or illness I wonder? 
I have no complaints about the room, or the bathroom situated down the hallway. It's basic, and if I'm honest, has a slight nunnery feel to it, but it's fine for a couple of days and the rooms have a ceiling fan that is welcome at night when the heat becomes oppressive.
Food & Surrounds
Around 5pm I go for walk along the river to scout out dinner places. It's a balmy evening, rapidly losing the heat of the day and shady trees line the river. I cross Ponte Sisco managing to dodge petitionists wanting me to sign against drugs and head into Trastevere proper with sidewalks lined with restaurants, gelato shops, tabacchi stores etc.
There don't seem to be many takeaway or places to just have a light bite. The sit down restaurants are ok but it's a process and you have to dedicate a couple of hours to it. I stroll along via Benedetta and turn into via della Scala which leads to Basilica di Santa Maria in Trastevere, the main church.
I spy a hairdressers shop Taverna di Bellezza which I squirrel away as it's been a while since I had a haircut and prices seem reasonable. I come across the Donkey Punch, a burger place which seems cool with rock-themed burgers.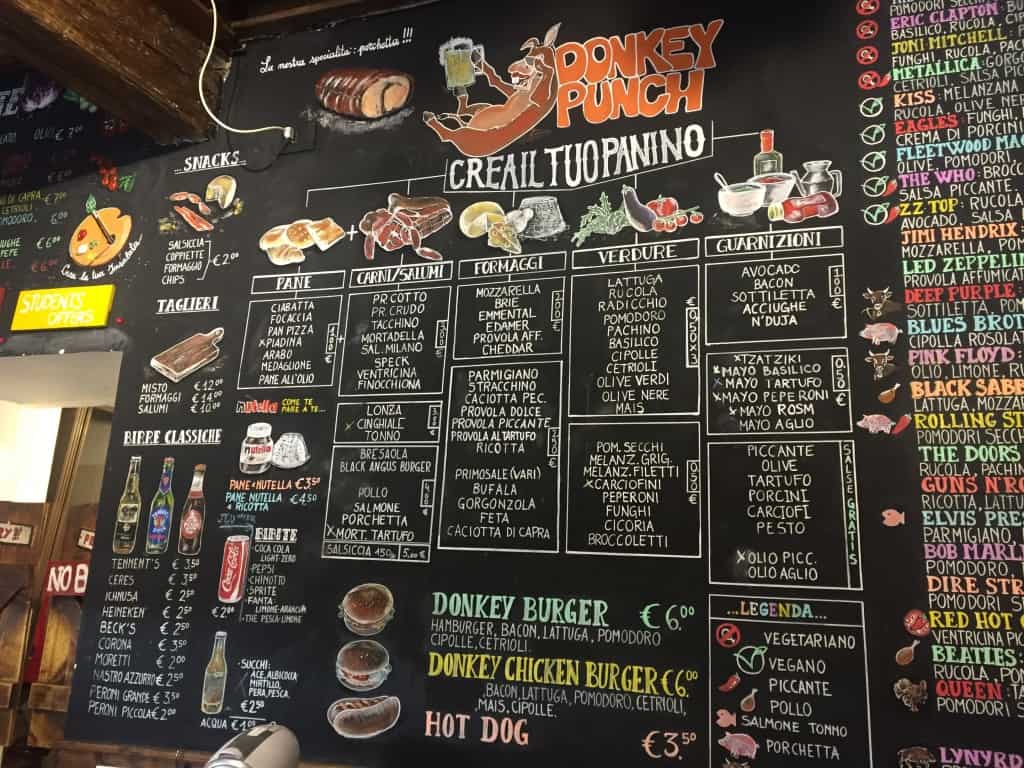 A woman is in there giving a million instructions on what she wants, "I don't like fatty meat" etc. which the guy appeases saying "I'll cut some further down the joint".
I leave them to it and wander back out and get some cash at an ATM and go back but now he's serving two Brazilian girls and seems like it's going to take a while as there's lots of discussion on different cheeses; it's fast food but slow service, and I'm getting too hungry to wait.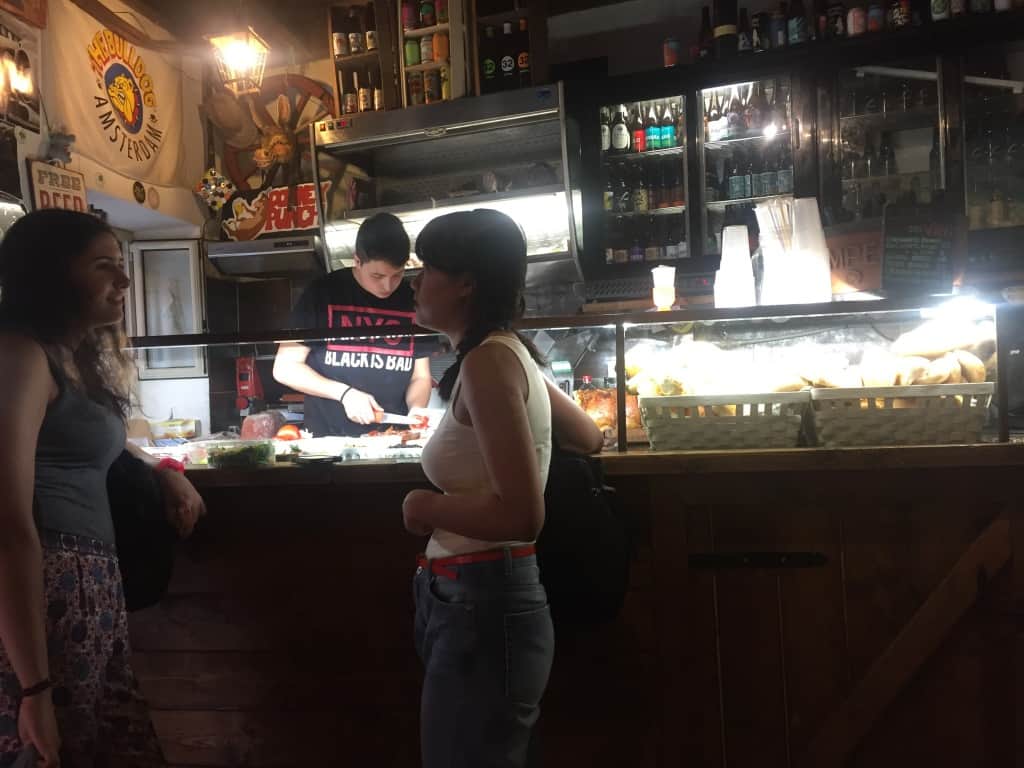 I go to a piadina place instead, GianGusto which has a range of options and there's no one in there. I get a braesola which is huge but tasty and the guy serving gets bored and leaves shop and sits outside, it seems everyone is preferring sit down restaurants at this time of night.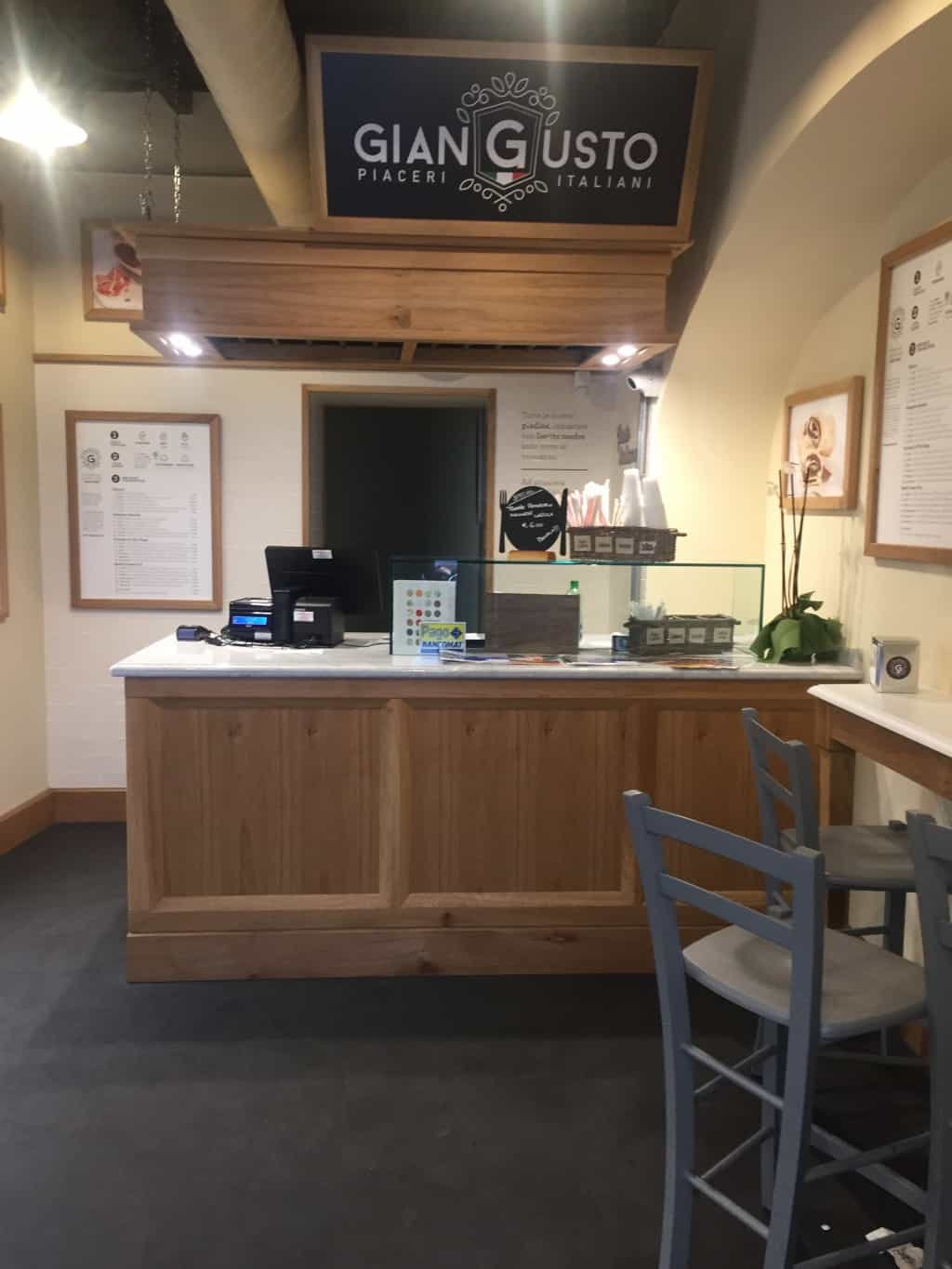 The next night I try again but Donkey Punch is still difficult to get served in, so I cave and go to a sit down right on the road, Beerland Trilussa. The menus are dirty with grit but the waiter is friendly and asks where I'm from, that I can sit anywhere and do I speak Italian?
I order a tricolore salad, and on his suggestion, an aperol spritz which turns out to cost €7. The salad is huge with lettuce, olives, carrots, tomatoes, corn and a fried egg on top. I feel like I'm making up for my lack of vitamins for last 6 1/2 weeks.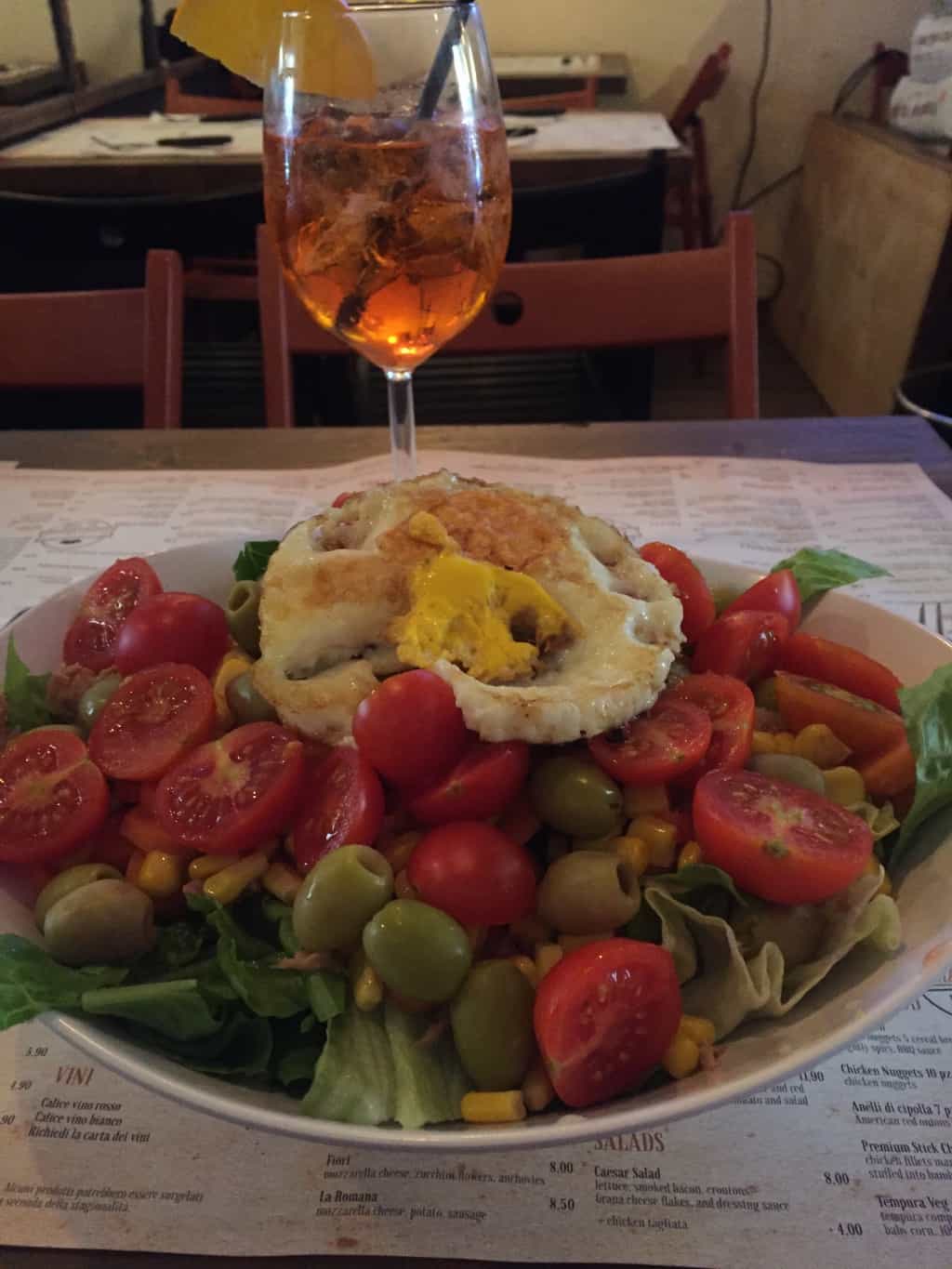 For breakfasts during my two day stay at the hostel I grab a croissant and juice at Luna e L'Altra downstairs which also has tables outside in the garden.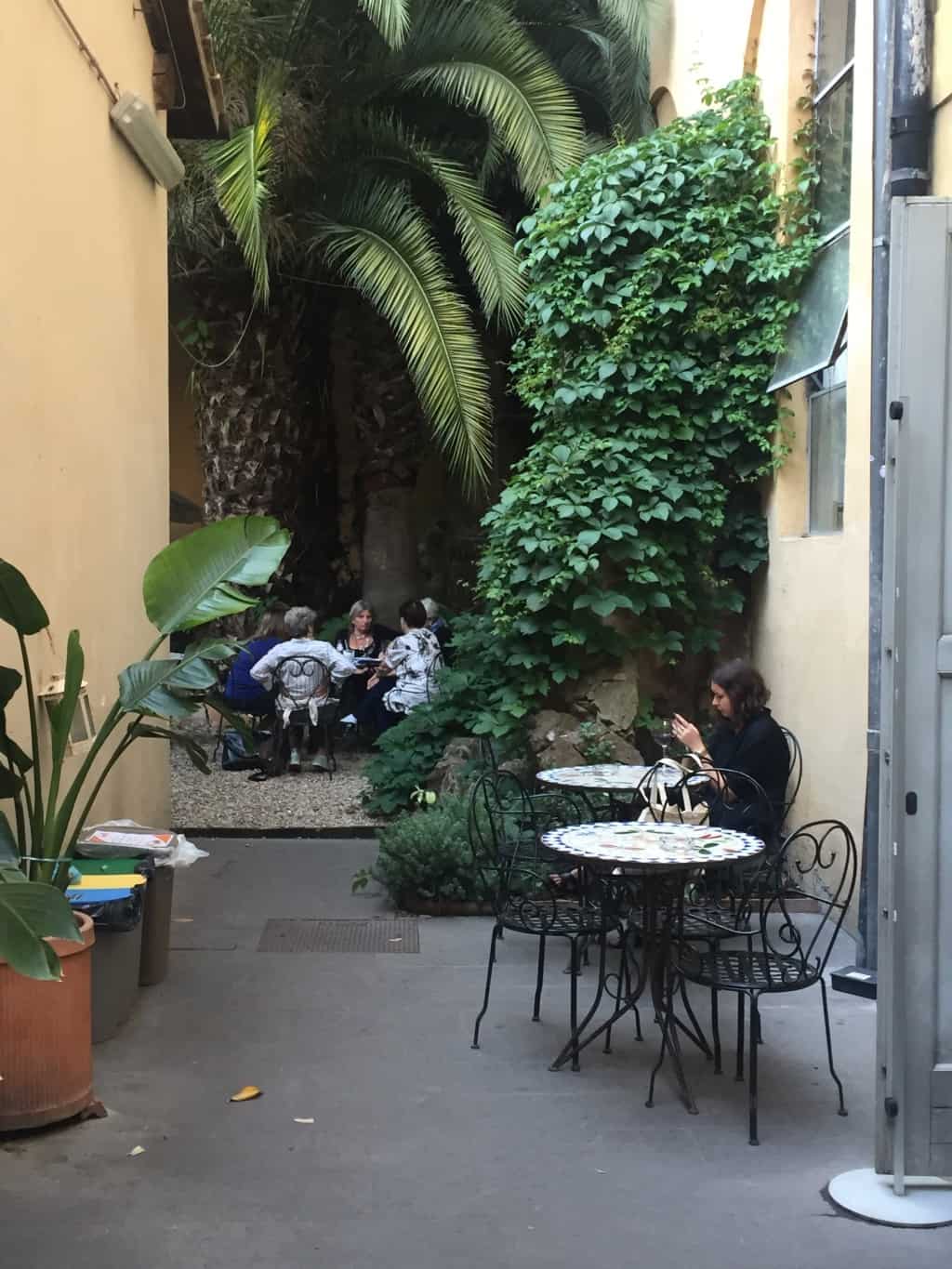 It's a popular place with locals for lunch as they serve vegetarian buffet. But I prefer the place slightly down the road, Cafe Lungara where you can get a plate of meatballs and three veges for €6.
A couple of mornings I go for a run up to Piazza Garibaldi which is situated behind Trastevere at the top of a couple of steep streets. It's a pleasant diversion but it's best to go early in the morning before it gets too hot.
I also get my hair cut and coloured at Taverna di Bellezza which is a process. The hairdresser is lovely and though she doesn't speak much English she cuts well. I get a quote of €85, then €80, then at the end she only charges me €76.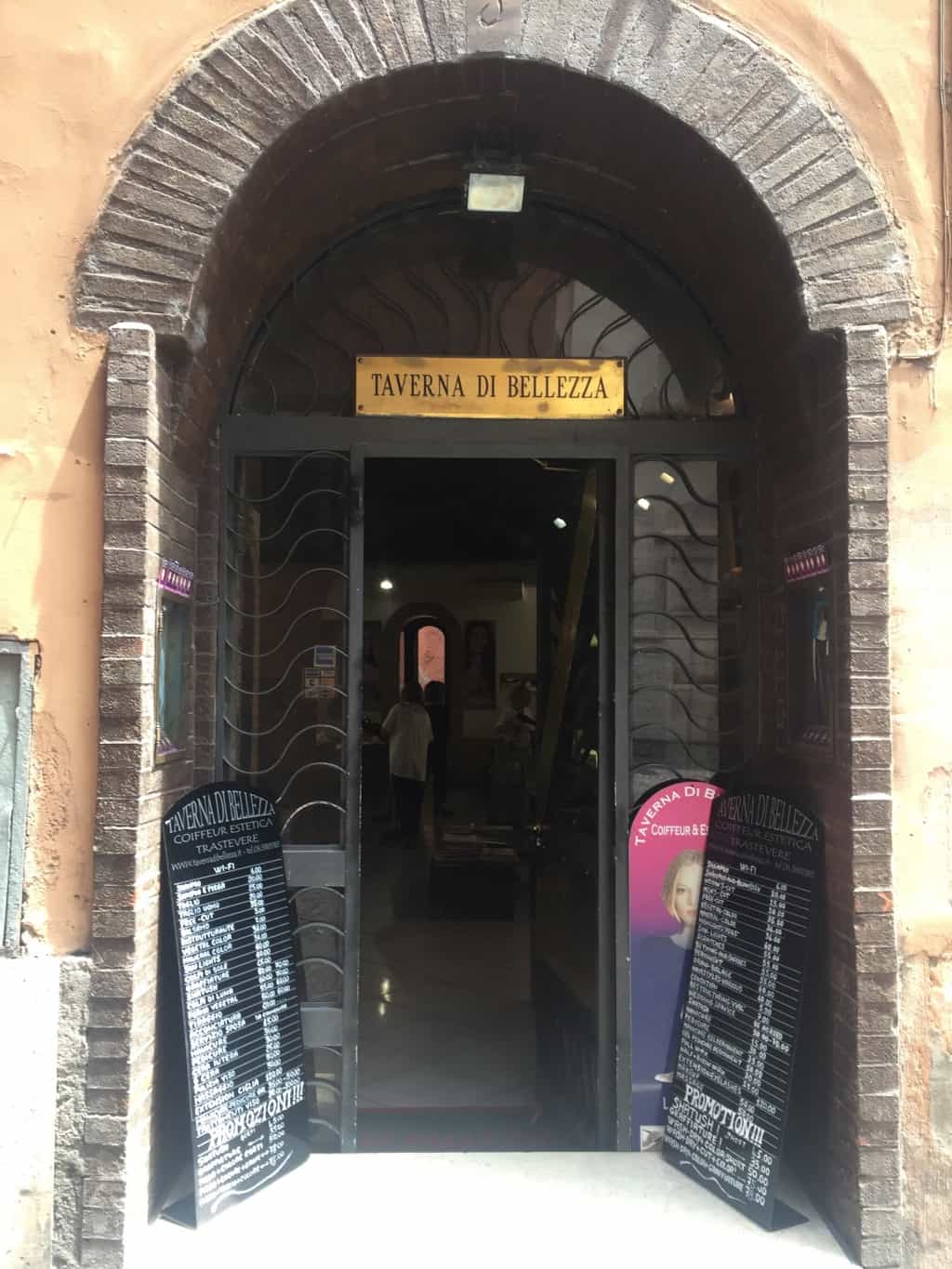 Leaving
There's no relaxed leavetaking from the hostel. I'm forcibly ejected by the receptionist who comes in at 9.55 saying "it's 10am you have to leave!". I'm almost finished packing but the Asian girl in bed opposite is fast asleep and wakes up looking dazed saying "wha?". 
Since I'm staying again for two nights next week I don't want to cause trouble so I make a hasty exit for the cafe downstairs for a quick breakfast of croissant and juice before walking 35 mins across town to the nearest metro at the Colosseum forgoing the bus. 
Pros & Cons
Pros

Cheap stay in Rome and no men allowed if you want to escape them
Cleaned regularly each day and beds made for you
Large lockers allocated with hangers
Handy cafe downstairs that doesn't mind if you use Wifi
Good location, Trastevere is a personable part of Rome with lots of restaurants, cafes and bars.

Cons

Lift sometimes out of action, I had to use the stairs on more than one occasion
Bed is small which wasn't a problem for me but may be if you're taller
Windows high and hard to open and shut.
Would I Go Back?
I did stay twice at Orsa Maggiore hostel with no glaring reasons not to go back. It's a perfectly fine place to stay for a few nights, and I would have no issues staying there again.