We're staying at the Piccolo Borgo for four nights while we're in Rome – mainly because I'm flying into and out of Rome's second airport (Ciampino) for the first time. We decided that the distance from the centre of Rome will be offset by the provision of a free hotel shuttle bus and the presence of a swimming pool.
Room
The room is nice: glazed terracotta tile floors with a large bed, a ranch slider leading to a front porch for relaxing in the sun. The bathroom is serviceable with an odd event – each morning we find the bottom of the shower covered in the bodies of midges. I never quite figure out the story there – do they keep crawling up the drain only to be killed by something in the bathroom, be washed back down the sink by us in the morning, and be revived and repeat the cycle? Strange… Anyway, the bathroom has hotel brand toiletries.

Facilities
As mentioned, the hotel is a long way from the city centre (15 stops on the Anagnina line to Termini; a 20 minutes ride). To alleviate the inconvenience, the hotel puts on a shuttle which continually drives between the hotel and the Metro station. On request they will take you to the regional Capannelle train station instead, and pick you up from there too if you ring them. More importantly they will pick you up or drop you off to Ciampino airport for €5 – as long as it's before 9pm. Not bad when my taxi to the hotel from the airport cost €25.
But the best facility on offer has to be the pool. It's bracing when we get in (May), but after a while you get used to it and the depth makes it good value – deeper than I am tall (193cm/6'4″) and with a shelf around the edge of it allowing you to stand comfortably. The hotel has a bunch of rules about its use – notably that those with long hair need to wear a bathing cap, but they'll sell you a bathing cap for €2.
There's a couple of lounge areas and we go for a wander and get told off for entering a construction zone – they're preparing a spa area which apparently will open later in the year.
For a hotel advertising itself as an "ideal place for those who want a quiet other times [sic]", "away from the chaos of the capital", they don't mention the interesting array of noises you'll get to hear while staying. It is on the flight path to Rome Ciampino, so you become accustomed to Ryanair's fleet of Boeing 737-800s flying overhead, but you might also get to see smaller craft from the neighbouring hippodrome. In addition, the neighbouring properties have a lovely menagerie of animals ranging from dogs barking warnings, to horses neighing at intervals. To be fair, neither plane nor beast woke us or started their respective noises at unreasonable hours.
Breakfast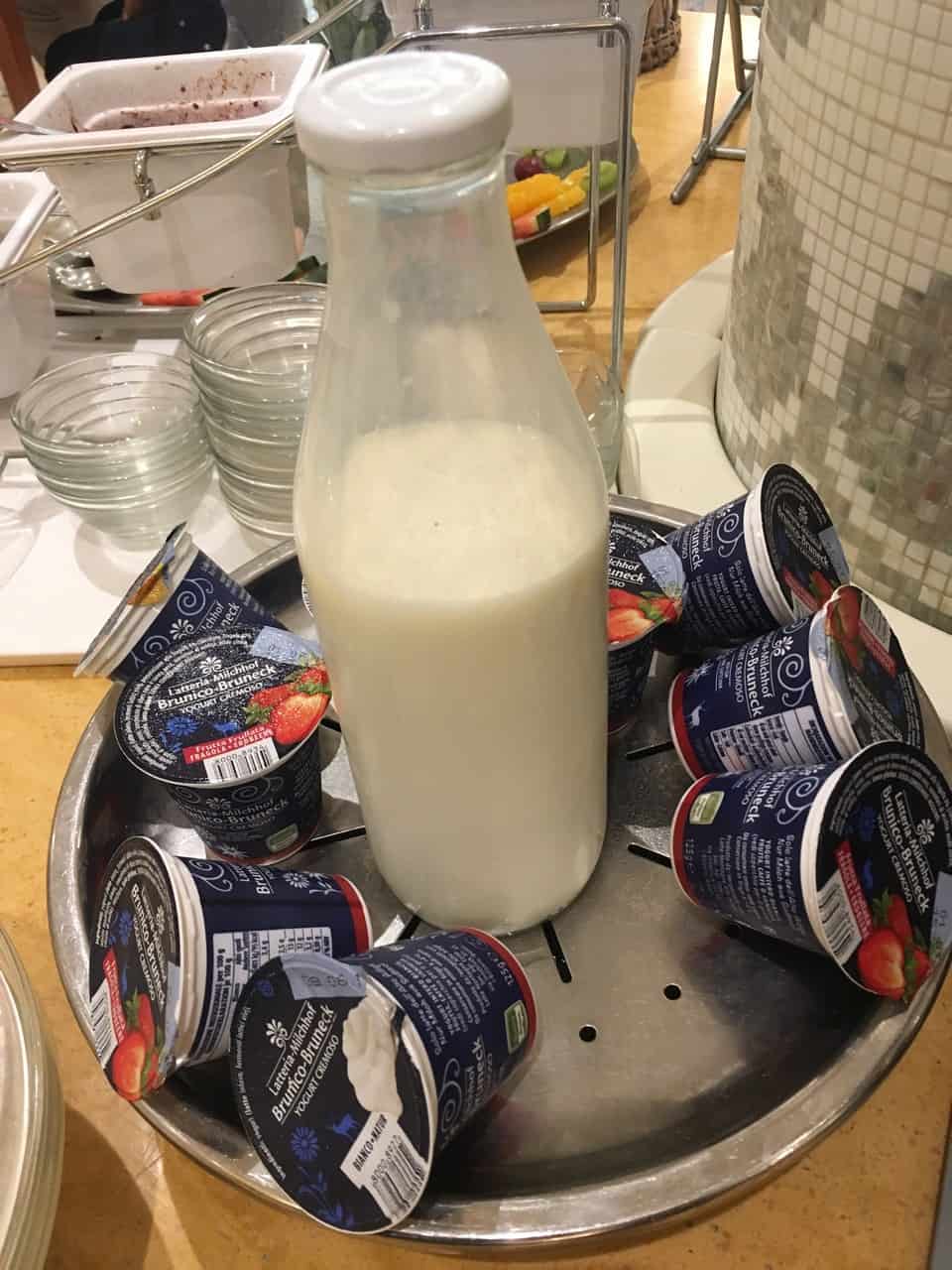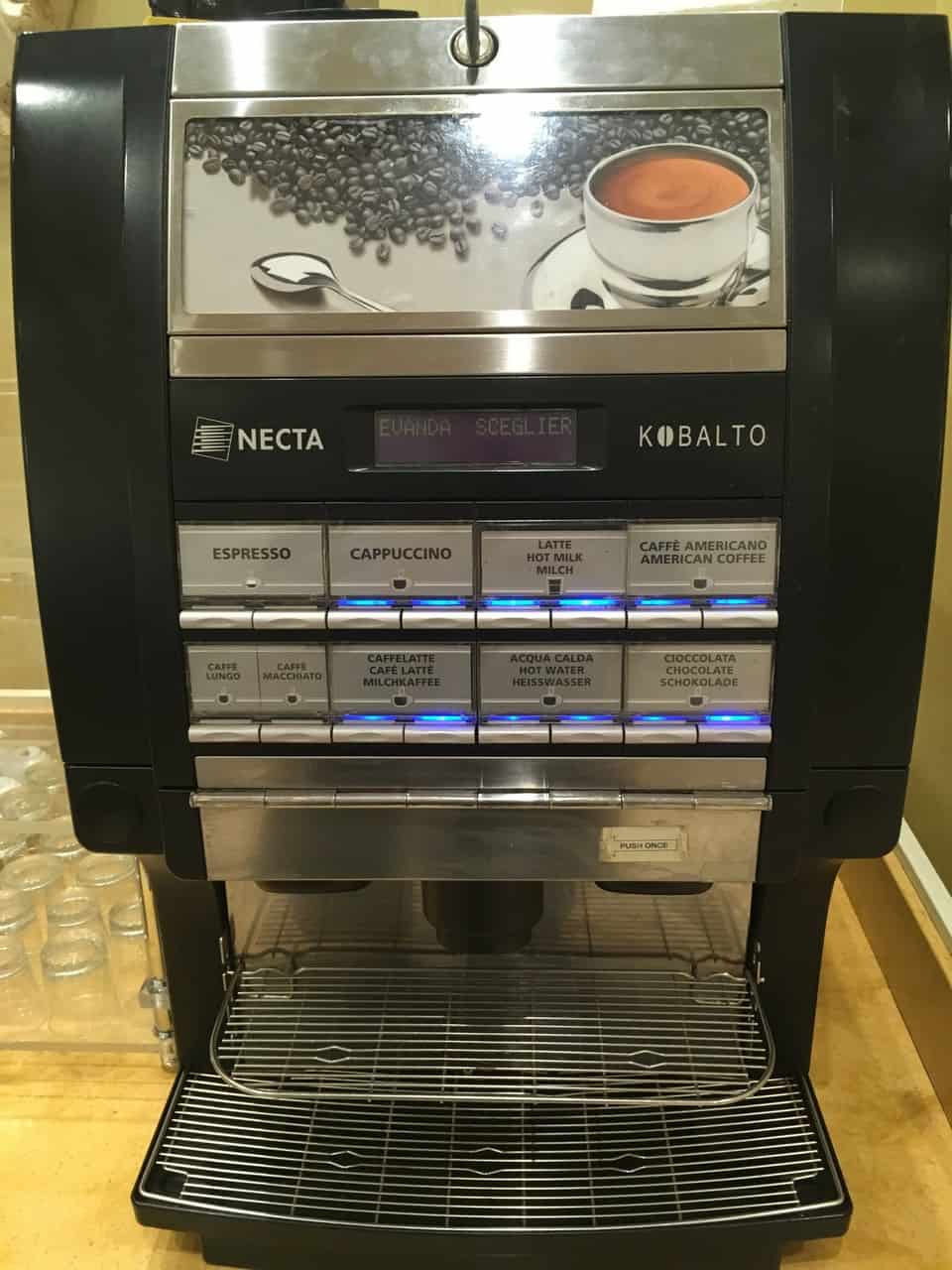 I like the breakfast – there's a bit of everything but notably a nod to the Italian custom of having a cake and coffee for breakfast, so a steady supply of a variety of cakes, croissants and cream-filled donuts to go along with the continental cold cuts and cheese, and even something for the English with bacon and eggs. Ange is happy with her yogurt, cereal and fruit salad and there's also toast. And being Italy, of course, they have a flash coffee machine.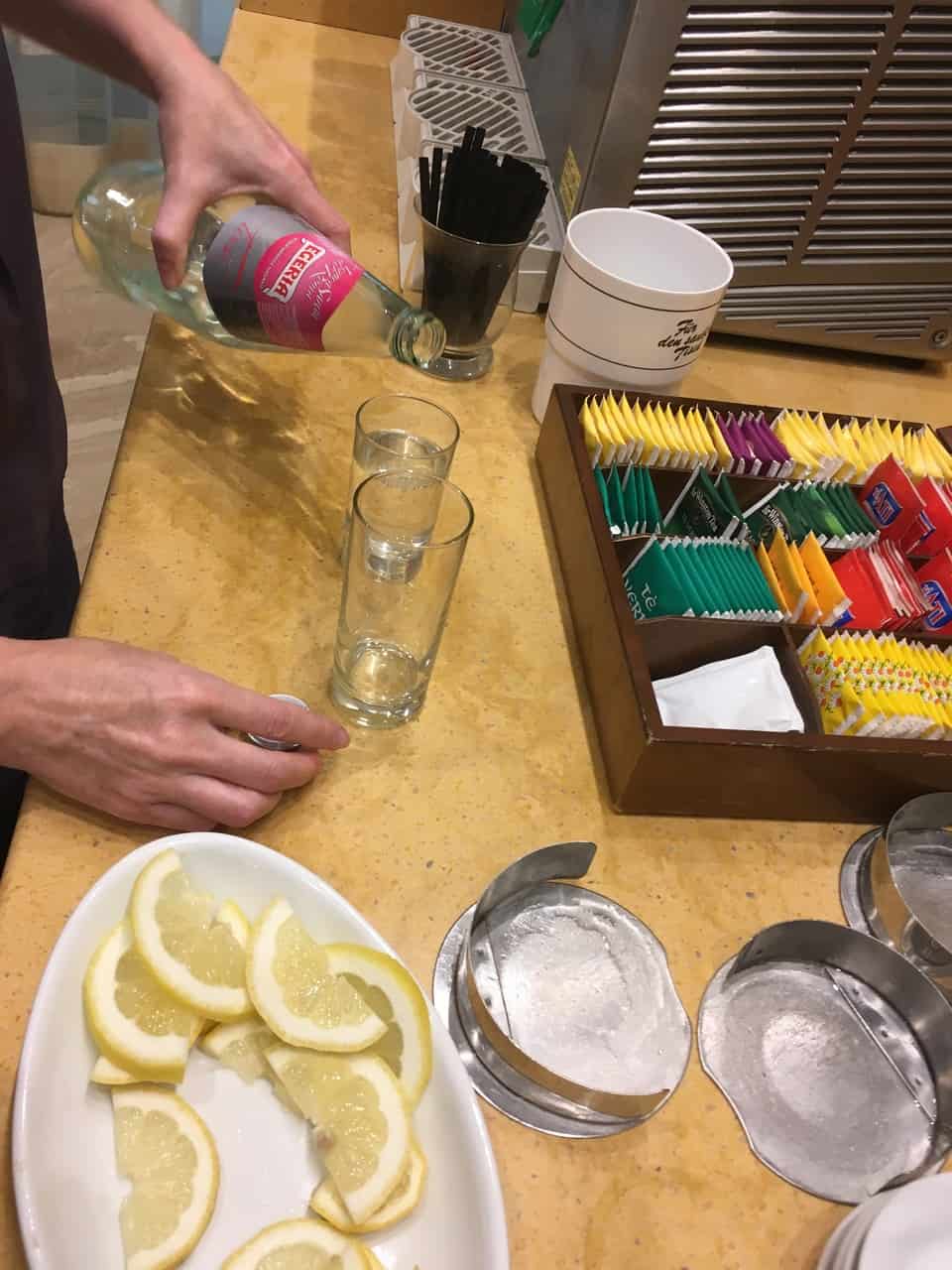 Dinners
We eat at the hotel a couple of times while we're there – it should be noted that the restaurant may or may not be open on Sundays. It's listed as closed but they were open, so it may pay to ring or ask to be sure. The antipasti really stands out as good value, and the pasta dishes Ange has are very decent.
She had the lamb one night which is a bit sparse with the meat and I have the beef which is chewy, so you may want to steer clear of them. Or we might just have been unlucky those nights. I enjoyed my pizza though it did look like they'd just thrown a bunch of slices of meat onto it with an egg in the middle!
Location
So while I have said that the hotel is a long way from the city centre, let's talk about what is nearby. There are some ancient Roman Ruins very nearby – and a theme park too! There is also the centre of Rome's movie industry near the metro station (the name of which should be a clue: Cinecittà).
Pros & Cons
Pros

Food- impressive especially the antipasti at dinner and breakfast
Shuttle-bus
Pool
Close to Ciampino.

Cons

Location – while close to Ciampino it's still not convenient to the majority of Rome's attractions.
Would I Go Back?
Hmm tricky one! If you're looking to visit the sites of central Rome then it just doesn't make much sense to stay out that far from the centre. The shuttle bus is a nice touch, but it still restricts your options. As they add additional facilities this decision will get harder, but at the moment I'd probably elect to stay closer to town. The pool certainly helps with the high temperatures though…