It's a pattern or our tour that I arrive at the first hotel with Ange having been there a while already. It's that way with the Hotel du Midi in Nice. I rock up in the taxi in the late evening, after the driver has navigated the one way system, to see a bunch of men having a chat out on the street.
After paying the driver and keeping one eye on the group, I head inside. One of the guys detaches himself from the group and heads inside too: turns out he's the night manager. I explain that Ange has already checked in and he points me to the lift and lets me know the room number.
Room
The room is a simple affair – a standard-sized bed, bedside tables and a desk. The bathroom is a little bigger than standard and has a standard shower. It's almost the epitome of standard – everything is clean, functional – no frills.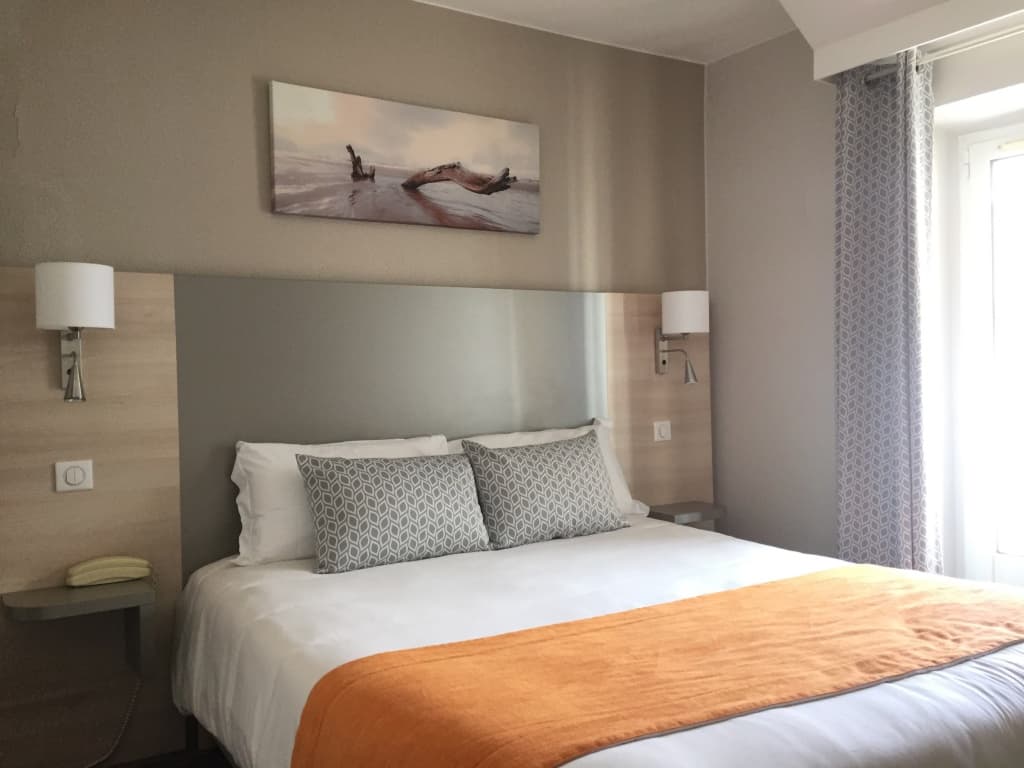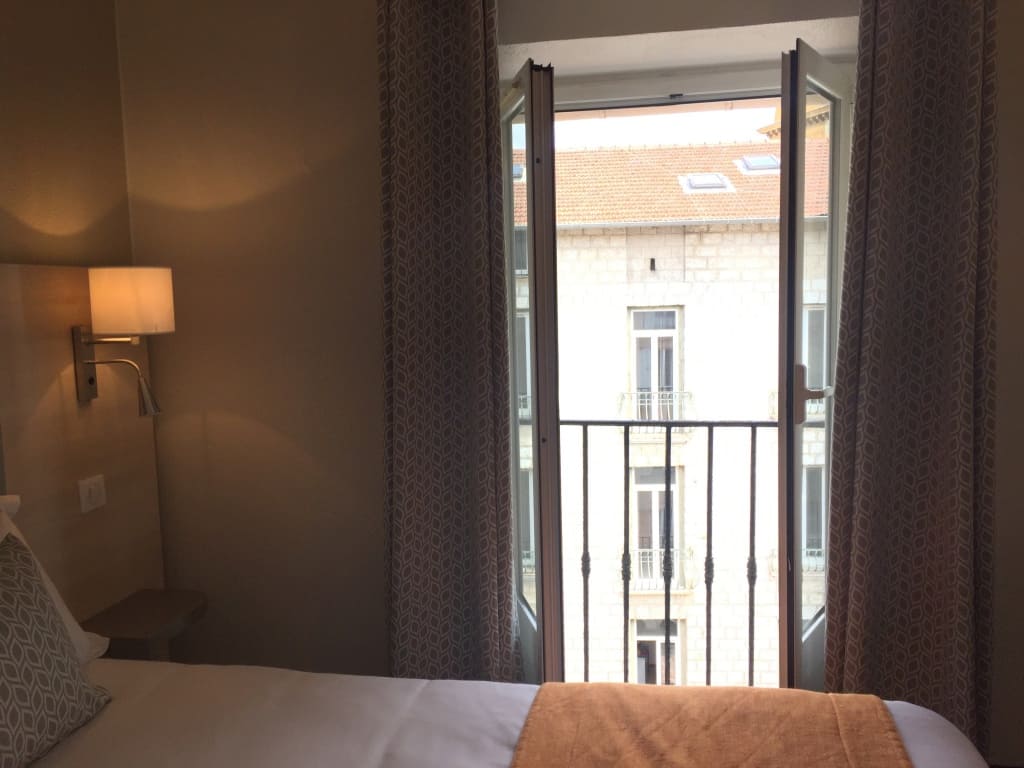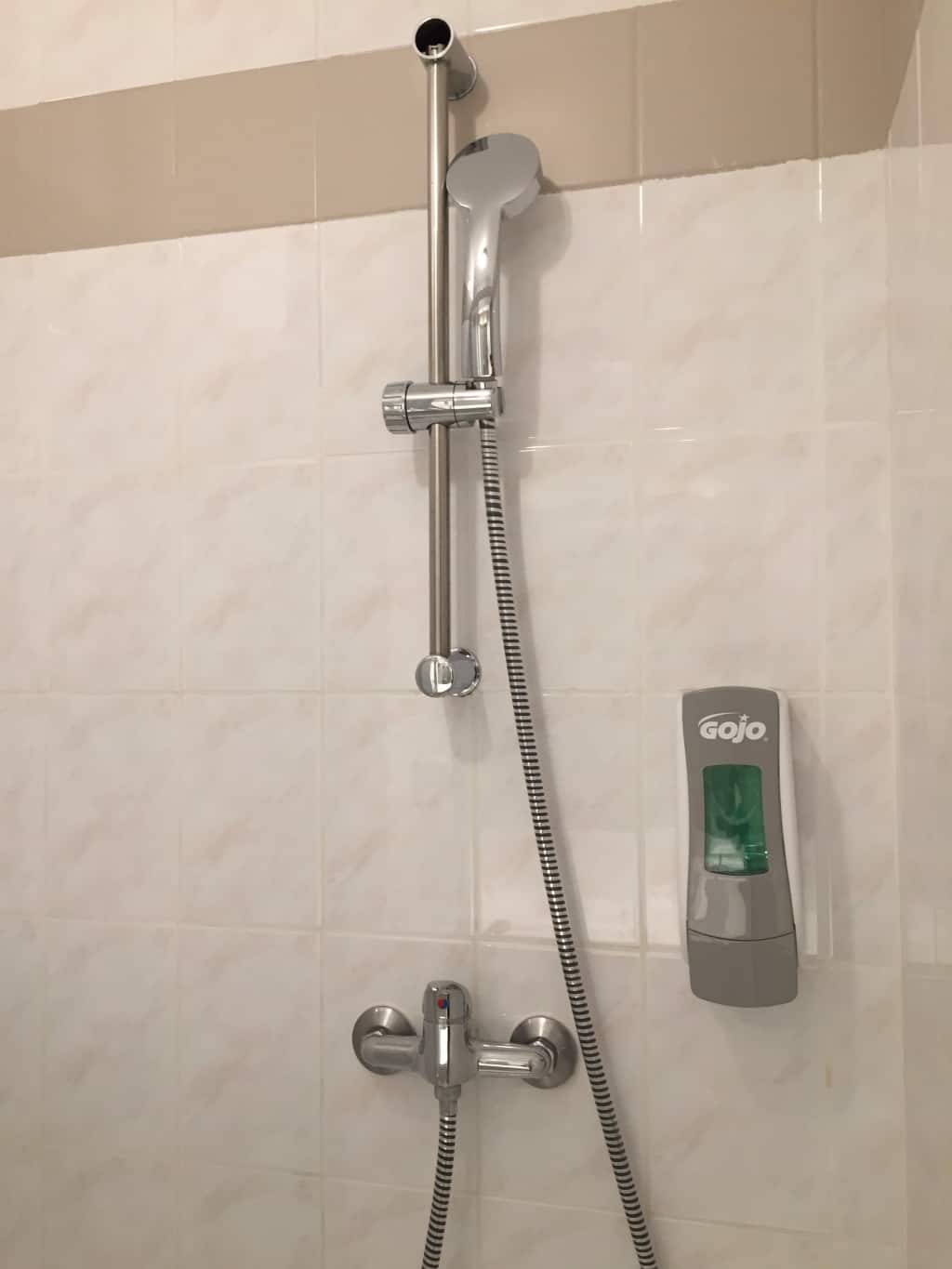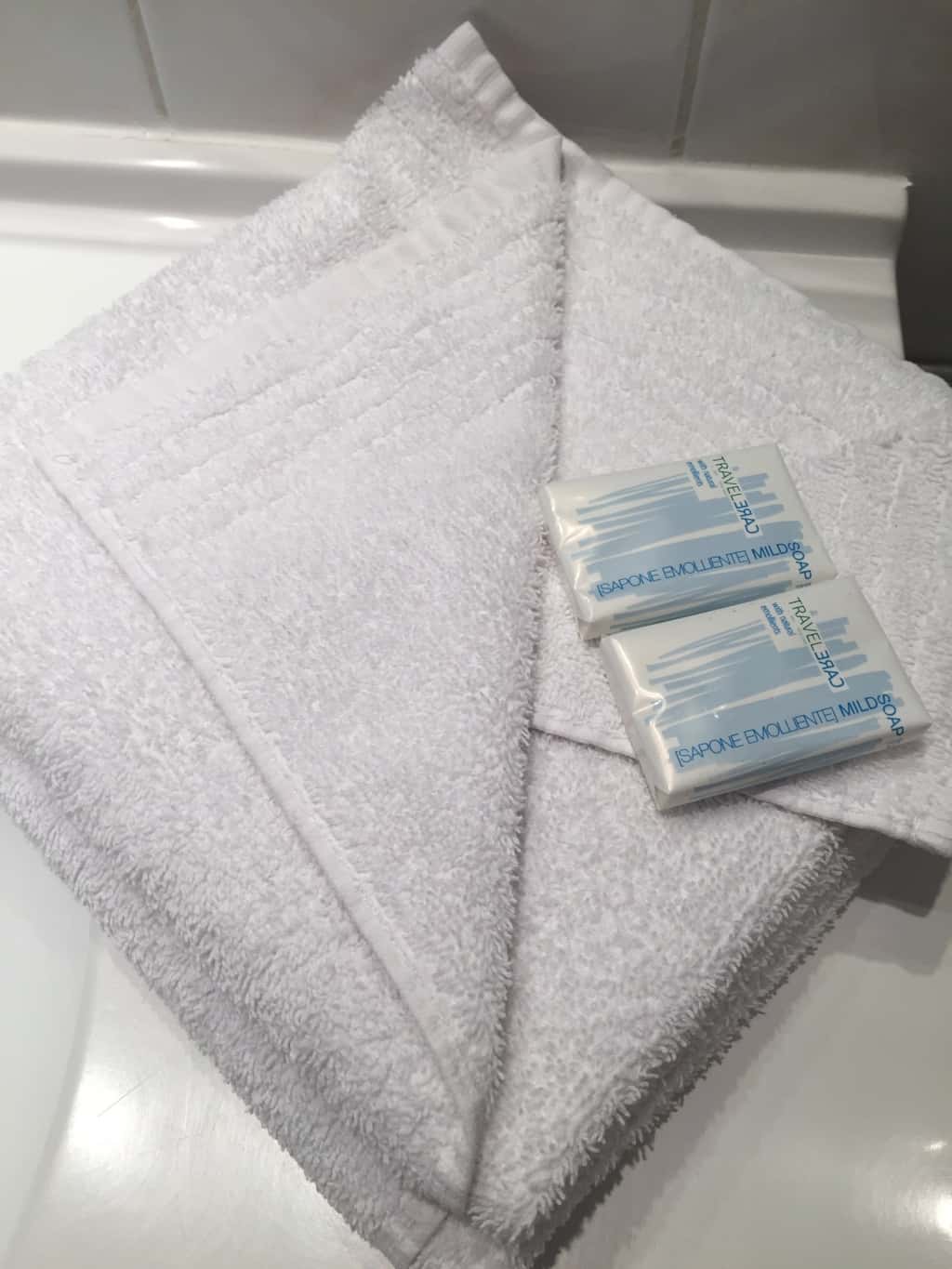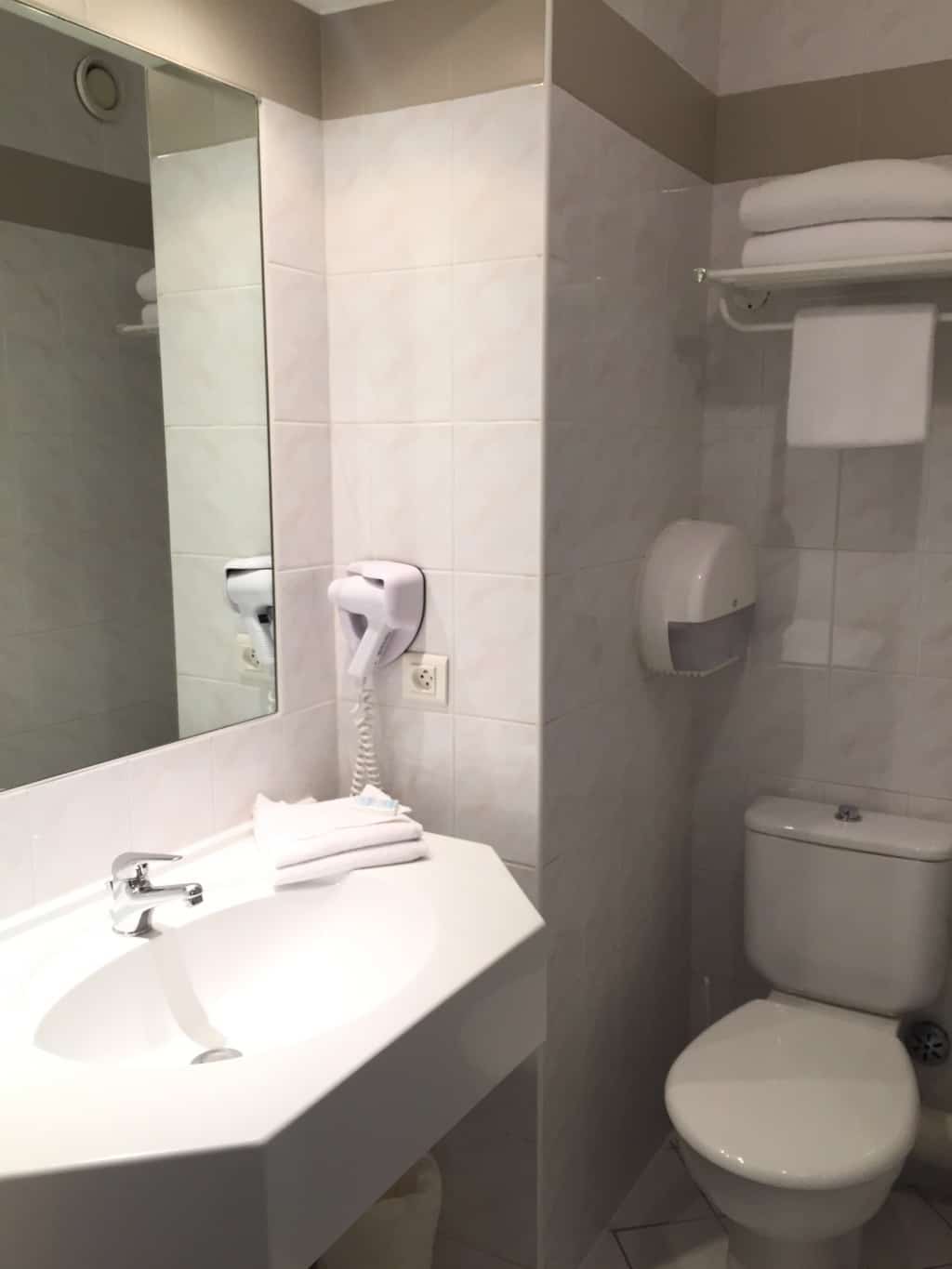 A tiny juliet balcony looks out over the back of the hotel, so at least we don't get any street noise, but the neighbourhood is very residential so there's not a lot of street noise anyways.
The only thing exceptional about the room is the chair at the desk. Ange threatens to put it in her luggage, it's so good. The ludicrous mental image of a chair sticking out of her bag as she nonchalantly tries to get past reception certainly raises a smile.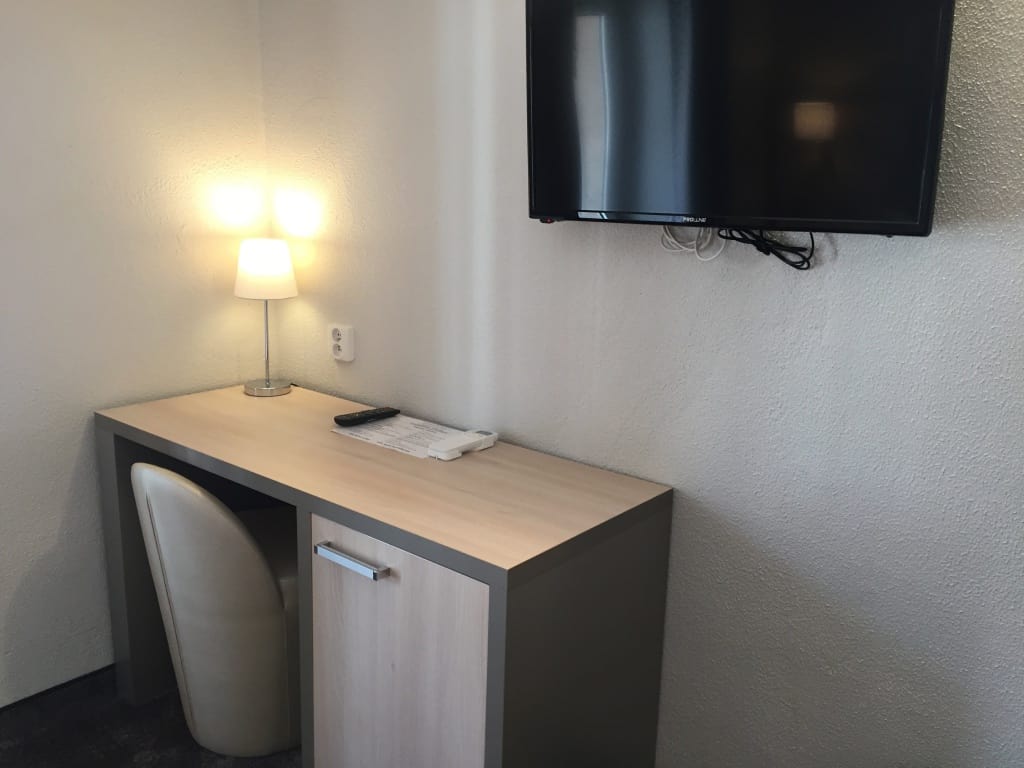 Breakfast
We get up and head downstairs for breakfast. I have to duck to get into the breakfast room – there's caution tape all over the edges of the ceiling to warn us tall folk that the ceiling is low – Ange is blissfully unaware of it until I point it out to her.
The breakfast again is basic, and limited, but theres enough of everything and enough of a selection so that both Ange and I are happy – Ange loves her cereal with yoghurt and fruit.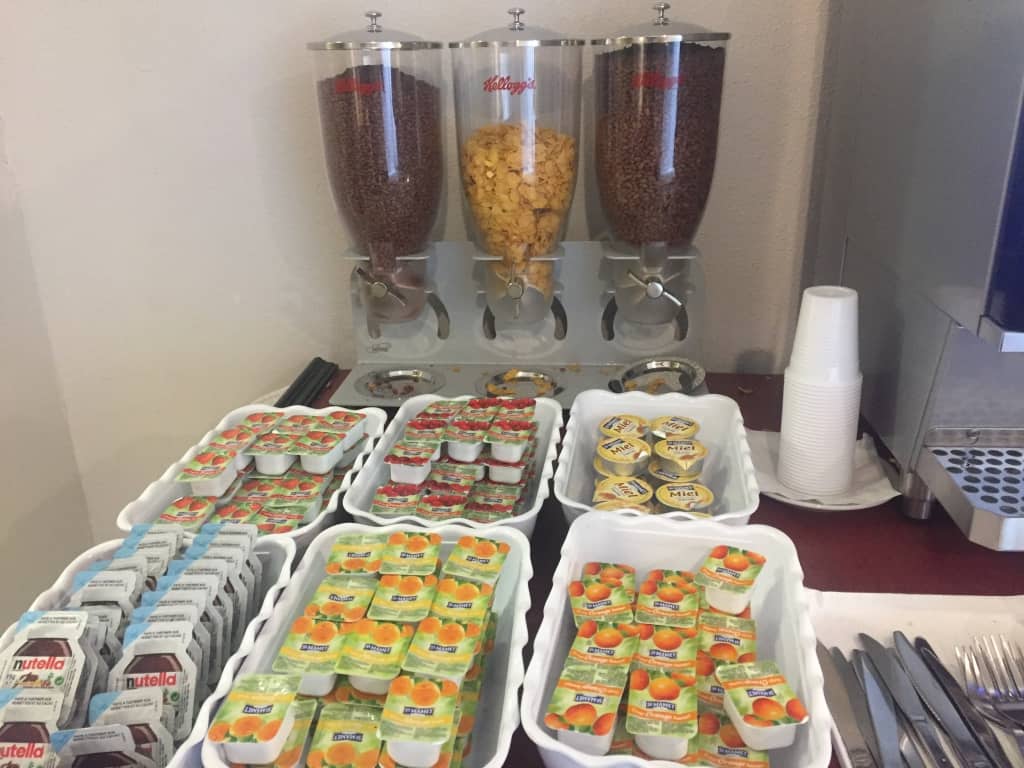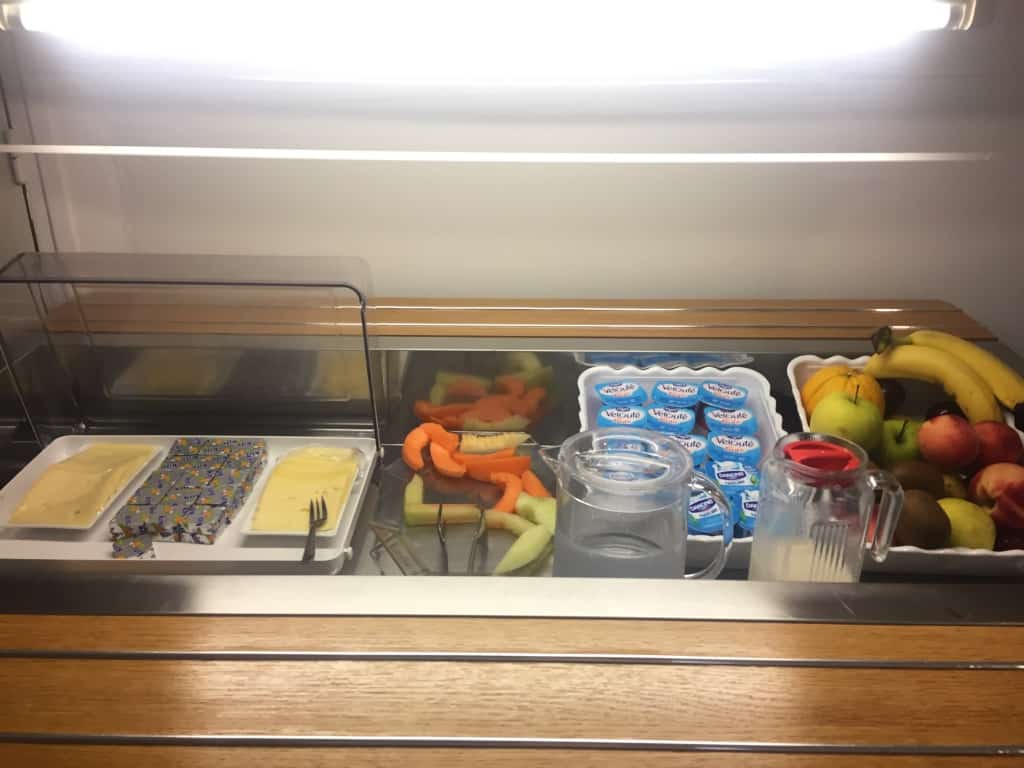 I normally go for the bacon and eggs, but when we're at less luxury places, I'm happy enough with croissants or toast. We're lucky though: du Midi is one of the basic hotels which has an egg boiler – basically a vat of boiling water with little metal egg holders so you can boil the eggs to your specifications and yank them out at the designated time.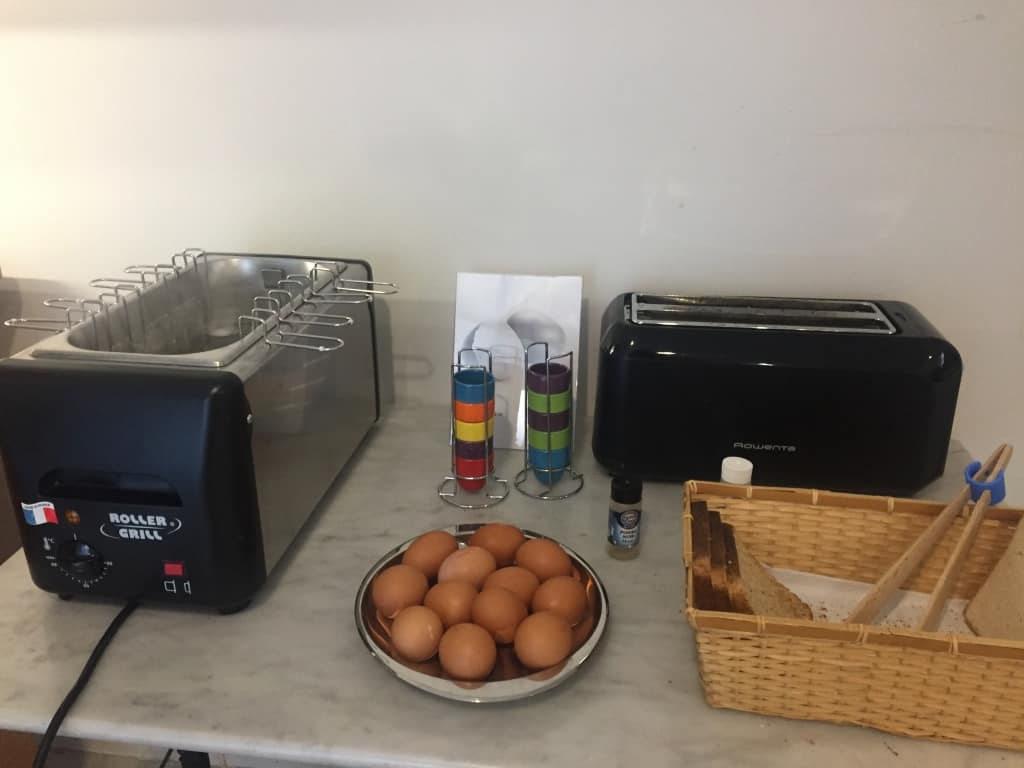 Pros and Cons
Pros

Location – handy to the train station

Staff friendly and efficient

Breakfast was good, if limited.

Cons

Everything is basic – if you're looking for luxury or extensive facilities this is not the place for you.
Would I Go Back?
I can't fault the hotel – it's clean, no frills, has friendly staff and is a nice spot. It's close to the train station, so handy for the trains along the Côte d'Azur, so would definitely use it as a base if I'm in Nice again.