France is a country that it is blessed with many regions that enjoy a variety of microclimates. This variety shows in each region's history, culture, and cuisine. It didn't take much convincing to go there: all it took was a friend's wedding in Cannes (and an episode of Bourdain's Parts Unknown) for us to decide to stop by France's 3rd largest city on its Mediterranean coast.
How we got there
We took the earliest Thalys train from Amsterdam to Paris, the RER D from Gare du Nord to Gare de Lyon, and finally, the TGV to Marseille. I owe my courage and our seamless transition to the man in seat 61 (for his thorough step-by-step guide and video)!
In six hours, the temperature went from 17C° to 28C°, and the change was evident in the scenery outside our train window. After days of drizzle in Amsterdam, my tropical skin was ready for some warmth!
Marseille at first glance
We got our our rental car at the train station and proceeded to catch the last of the day's rays at Notre-Dame de la Garde. It was a Saturday. We weren't sure how strict the French were about street parking on weekends, but upon finding a roundabout with many cars parked on the pavement (presumably owned by locals playing pétanque nearby), we decided to do as the locals do.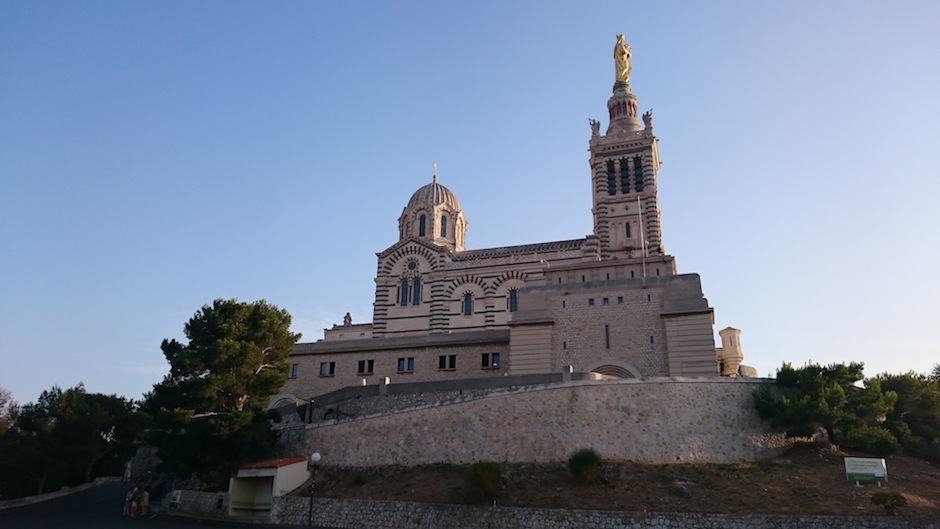 La Bonne Mère was visible after a short uphill walk. Unfortunately, the gates into the church were already locked (it was past 7pm), but there was plenty to see around us. Not only did the golden basilica look gorgeous from the outside, the city and coast down below was another sight for our sore traveller's eyes. However, our Asian stomachs began growling (as if on cue) as the sun started to set. We left for Cours Julien.
Cours Julien & La Marche á Suivre
Situated in 12 Rue Vian, we found La Marche á Suivre after a bit of wandering through the spray-painted streets around Cours Julien. The area is known for its colourful graffiti and eye-catching street art. The face of former American first lady Jackie O painted onto a wall under the restaurant's banner clearly stood out among the rest.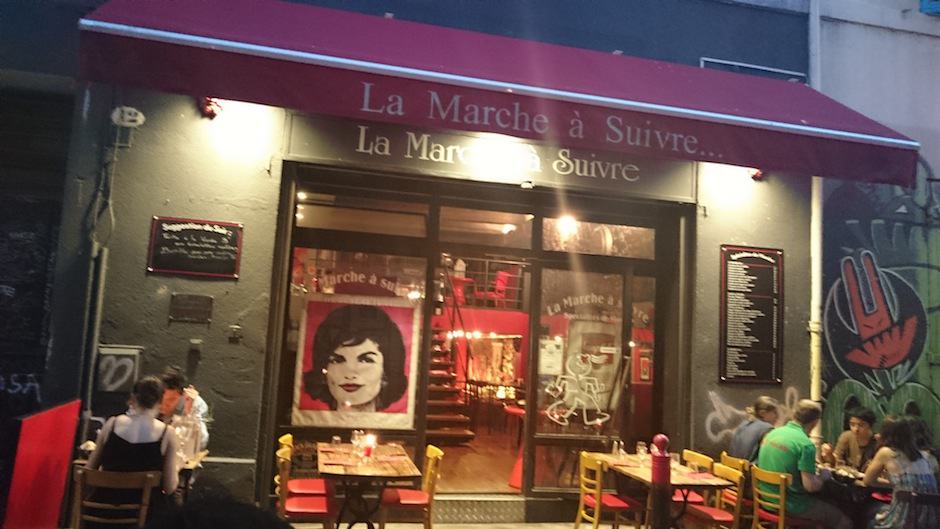 Roughly translated, "La Marche á Suivre" refers to a path that leads forward, much like a procedure or guidelines that promise success, if followed. We were eager to see if this path would lead to full stomachs.
A family of three flashed us welcoming smiles (the only ones we'd seen so far in this town of wary French locals) as we drew closer, immediately ushering us to a waiting table on the street. The English-speaking son made it much easier to place our orders.
The plate of marrow that arrived was a sign that our 'marche' had been a great success. If there's anything the Filipinos and French have in common, it's the love for bone marrow. Our group being the former, we proceeded to wallop oily spoonful after spoonful onto thick hunks of bread, shovelling every bite into our hungry mouths in between big sips of table wine.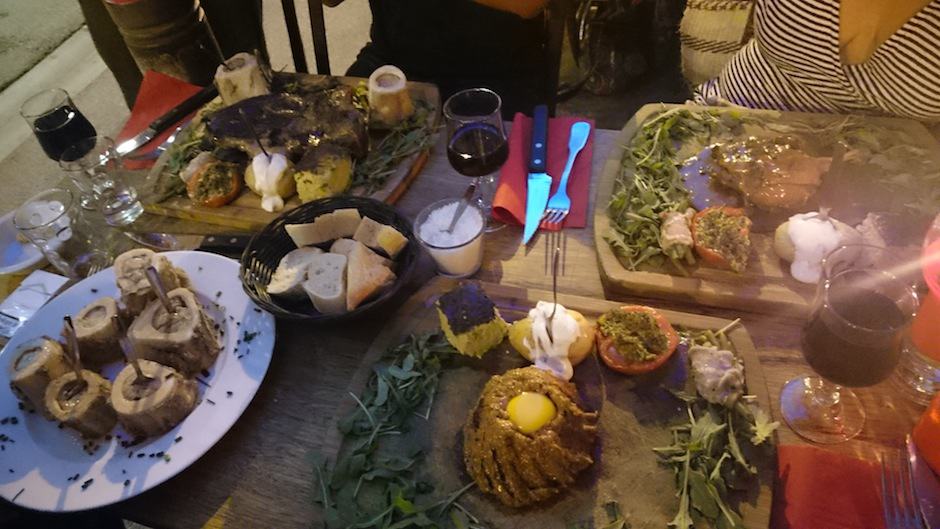 There was hardly enough room to manoeuvre once our mains made their landing. My boyfriend's steak tartare was big enough for three, not to mention copious servings of veal and duck were waiting across the table in front of our friends. This did much to lift my spirits, as we had just minutes ago been bombarded by flying (empty) beer cans tossed by jeering locals (who probably had had enough of tourists photographing the graffiti directly under their apartment).
We grabbed a few Kronenbourg 1664s post-meal and sat by the square, watching the crowds. Fatigue from the journey was setting in so we headed to our AirBnb to turn in.
Vieux Port & Les Grandes Tables de La Criée: The seafood & the gnocchi
The next morning was bright and sunny: our last in Marseille. We checked out of our spacious loft and drove to the Vieux Port. It was our top choice for our final meal in Marseille: we were ready for some seafood!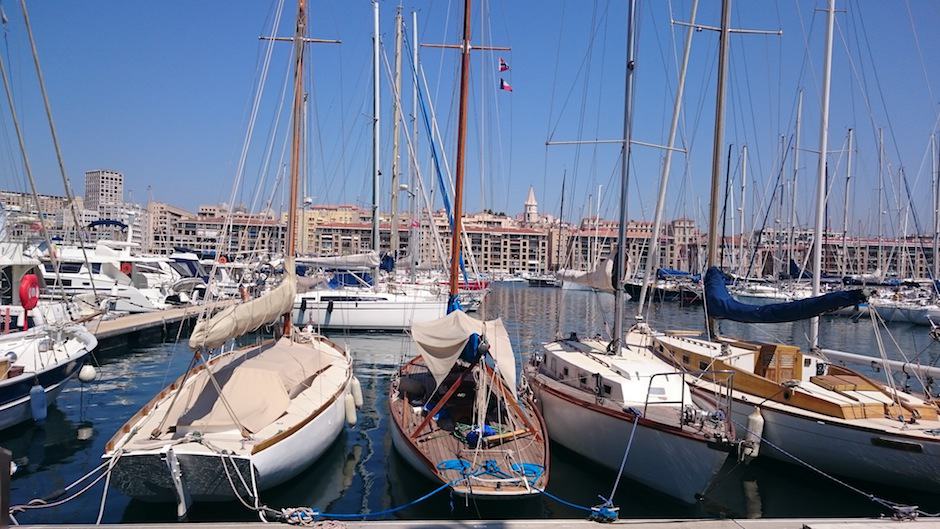 We walked along the boardwalk and found a restaurant right next to La Criée, Marseille's Theatre for the Performing Arts. The options for plat du jour were gnocchi, and salade de poulpe. Our orders may have been different but both came out exquisitely soft and expertly seasoned in their own way: three plates of poulpe (nestled in a bed of potato and onions) and a plate of gnocchi (bathed evenly in tangy tomato sauce).
While the locals presented varying degrees of warmth, our two meals in Marseille set the bar high. Needless to say, we were still sad to leave so soon.