We went on Iceland's famous Golden Circle Tour with Bustravel.is which was part of their Special Offer package, but by itself it costs ISK9,490 (£67) per person.
We had somehow managed to get on a noon departure tour, which I have subsequently not been able to find reference to on their website, due to events relating to a different tour (see: Ice Ice Baby), and I suspect the itinerary needed to be a little shorter as it didn't follow that which is listed on the website.

Þingvellir National Park
First stop: the place where the North American and Eurasian tectonic plates meet. Only if you want to be able to have a foot on each you better have long legs cos they're 5km (3miles) apart here. The carpark for this attraction is on top of the North American side and there's a walkway which leads you to the rift valley floor from where you can walk across to the Eurasian side if you have time.
This is also the location of the first Parliament for Iceland.
Gullfoss
I like me a good waterfall! Loved the falls at Niagara and liked Gullfoss too. We're a bit short on time, otherwise I would have liked to get right up close to the waterline and though the path is frosty and slippery, a lot of tourists have skirted the sign saying not to and done exactly that.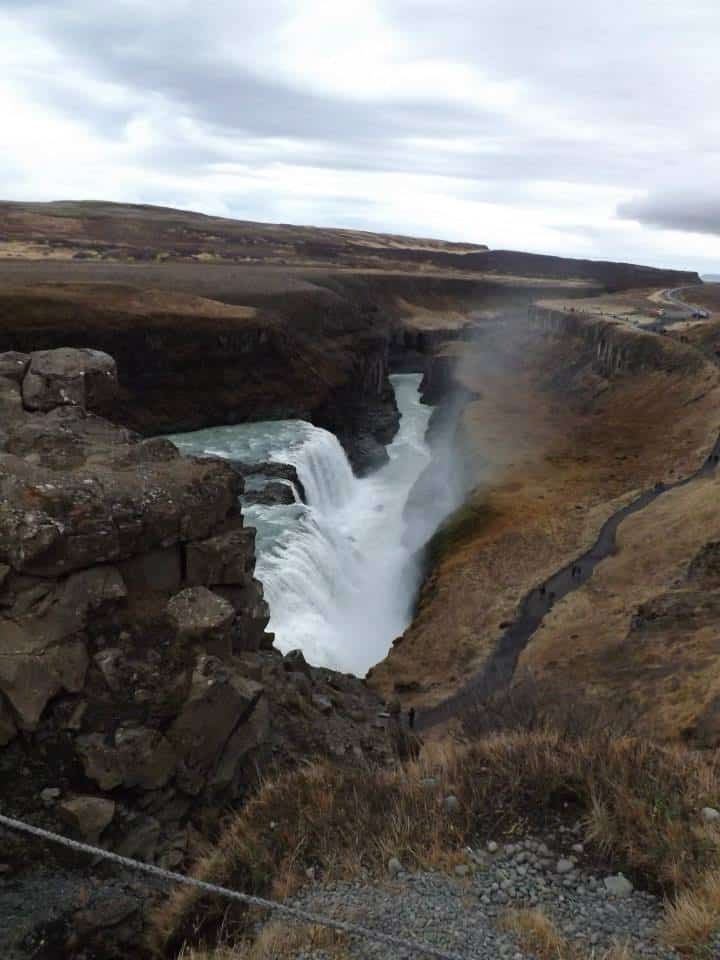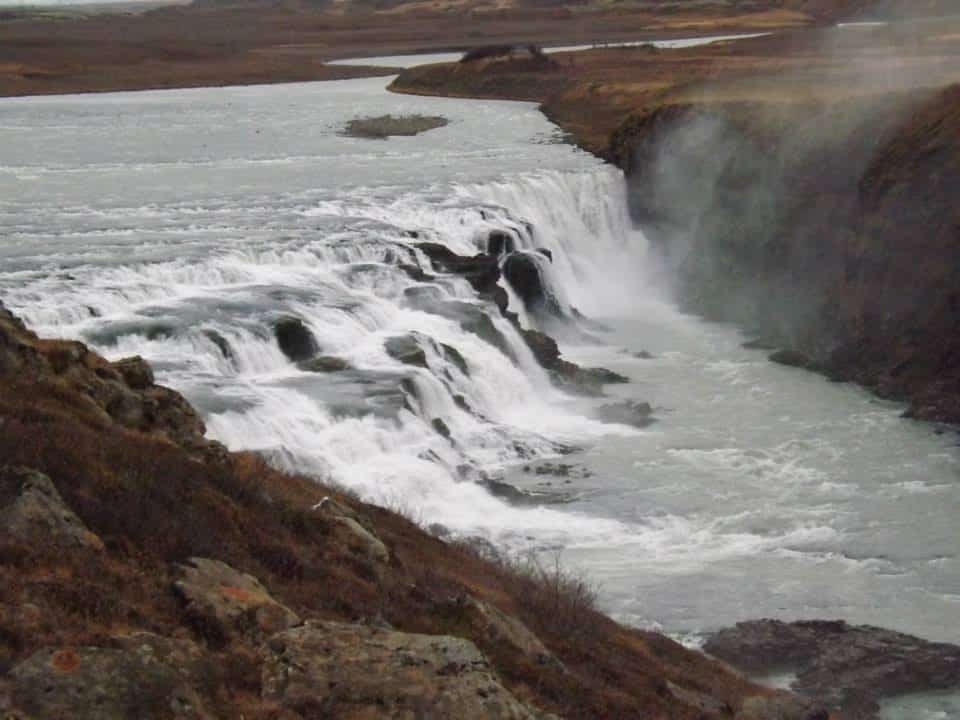 Geysir
The original, the one that every other geothermally powered natural fountain is named after. And its little brother "Litli Geysir".
I took a video of the fountain erupting which a family member watched and then dismissiveley muttered "well there's 90 seconds of my life I won't get back", so I'll avoid posting it here.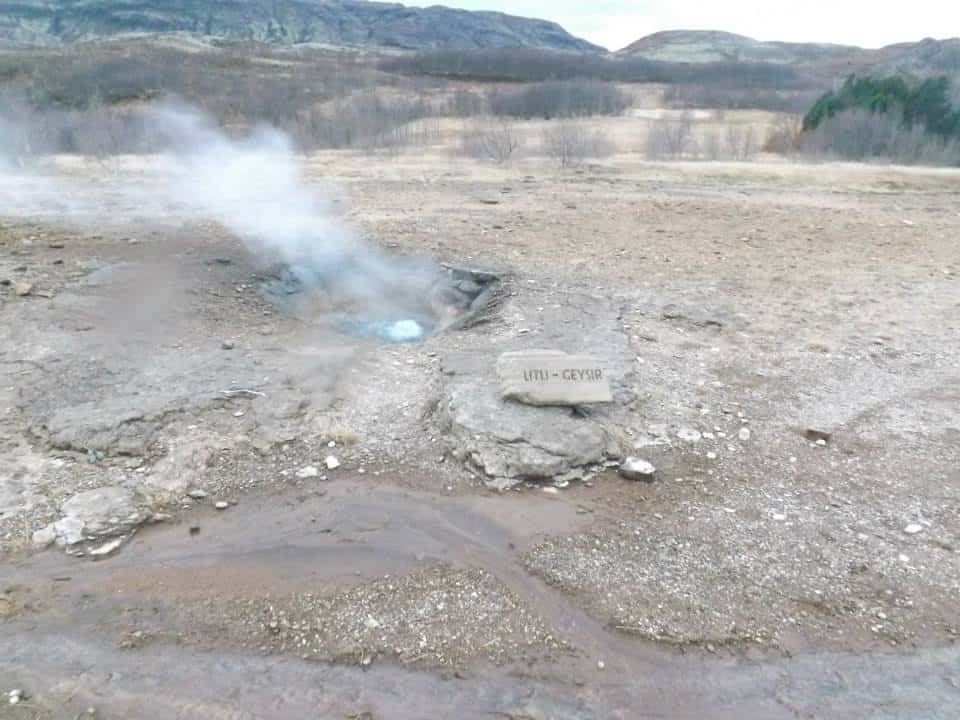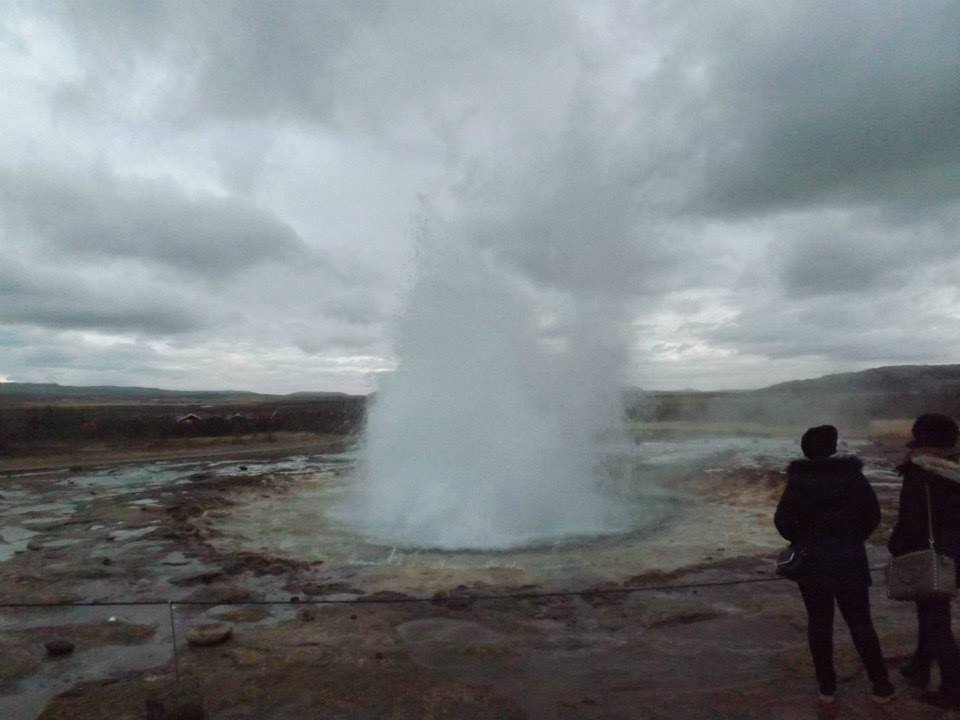 Was it worth it?
The tour according to the website also takes in the Kerið volcanic crater and the Faxi waterfall, but with the light fading and us needing to get back to the city we don't mind too much that we don't get to see them. In terms of value for money I guess it's about right – there's not too much bang for your buck but I'm not feeling cheated.