With the transport to and from the Blue Lagoon sorted with our Special Offer (also available as a stand alone transfer), we made our booking for the Blue Lagoon and added in a reservation for dinner at the Lava Restaurant on site.
It should be noted here that you have to select a time and prebook – I don't know what happens if you just rock up: I guess its possible for you to be turned away! This obviously means that if you are planning on staying for dinner, that you have to pre-choose how long is available in the water. We chose two hours but I could have probably easily stayed twice as long.
I didn't take any photos because you surrender your belongings in lockers prior to accessing the pool area – which did mean that I concentrated on enjoying the experience, as opposed to trying to document it, but does mean I'm relying on illustrating the trip with official photos from the Blue Lagoon. The tickets start from ISK5,400 (£39) and go all the way up to ISK26,500 (£188) depending on how much privacy and pampering you want.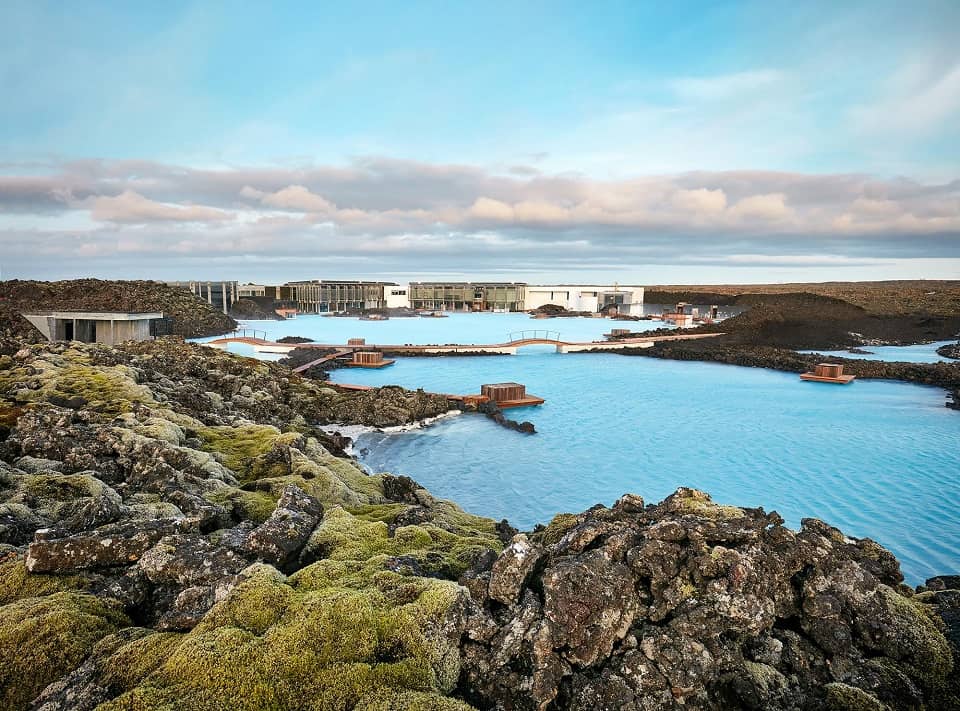 Where is it?
It's practically at the Keflavik airport – so close in fact that a lot of people make it the first or last thing they do in Iceland and make it a detour on the way to or from the airport.

Do the locals go there?
Nope: geothermal hotpools are huge in Iceland – we heard it described like a pub in England: a centre of meeting and socialising for local communities. Because of that, the Blue Lagoon is seen as an out of the way tourist trap, an over priced and industrialised bastardisation of what is an integral part of Icelandic lifestyle. I didn't get to see the flipside of this, but next time I go back to Iceland I will make it a point of seeing one of the local hot pools and to see how it compares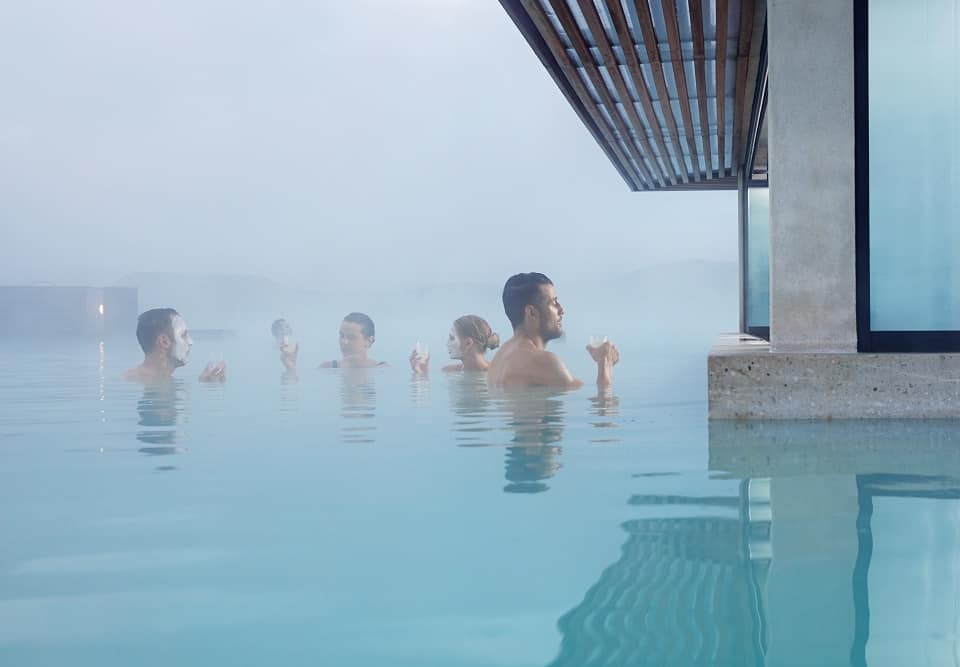 What's it like?
In New Zealand, we have hot pools. But I haven't seen any on this scale. By controlling the numbers of people there with timed tickets, they can try to avoid overcrowding. There were a goodly number of people there when we went, but the pool is large enough that despite the changing areas feeling a little crowded at times, once you're in the water you can always find space.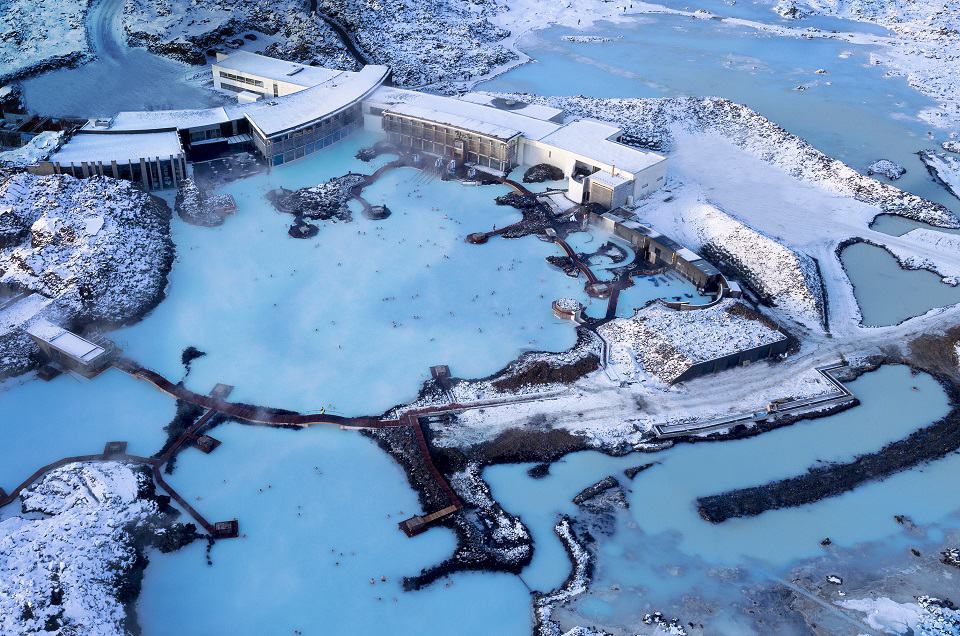 What if it rains? Or snows?
Some areas of the pool are shallower than others, and if you have snow or a strong wind then its nice to be as submerged as possible. The heat rising from the water is usually enough to make your face warm enough despite adverse weather. Personally the more terrible the weather outside the water, the more I feel toasty and cosy inside. Hoping for snow next time!
Whats there to do?
There's a poolside bar, though with the heat there is a strong chance of dehydration should you get too carried away with the alcohol. You can scoop up mud and apply your own mineral face-mask (take care when washing it off!).
There are man made waterfalls which give the most amazing shoulder and head massages. At night I would imagine the stars would be amazing. You can also upgrade your ticket to include an in-water massage, algae mask or other treatments. We went with the minimal ticket price and took our own towels, so weren't in the market for the beauty treatments. We could have used the sauna and steam rooms as well but spent most of our time out in the water instead.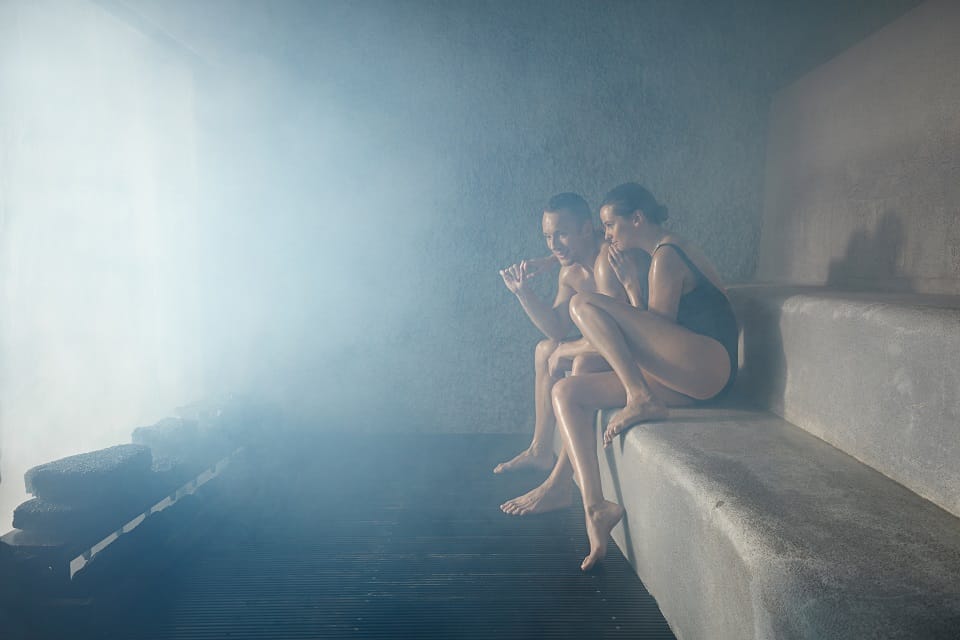 If other people annoy you, you can also get access to the Exclusive Lounge which gives you private amenities and changing rooms for three hours and you can order from the a la carte menu or get drinks in comfort.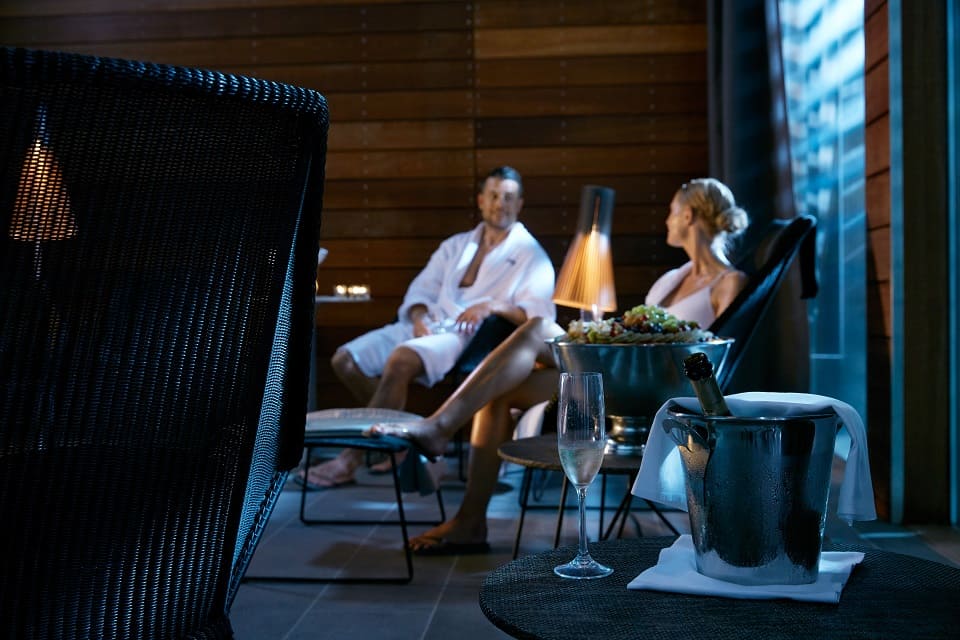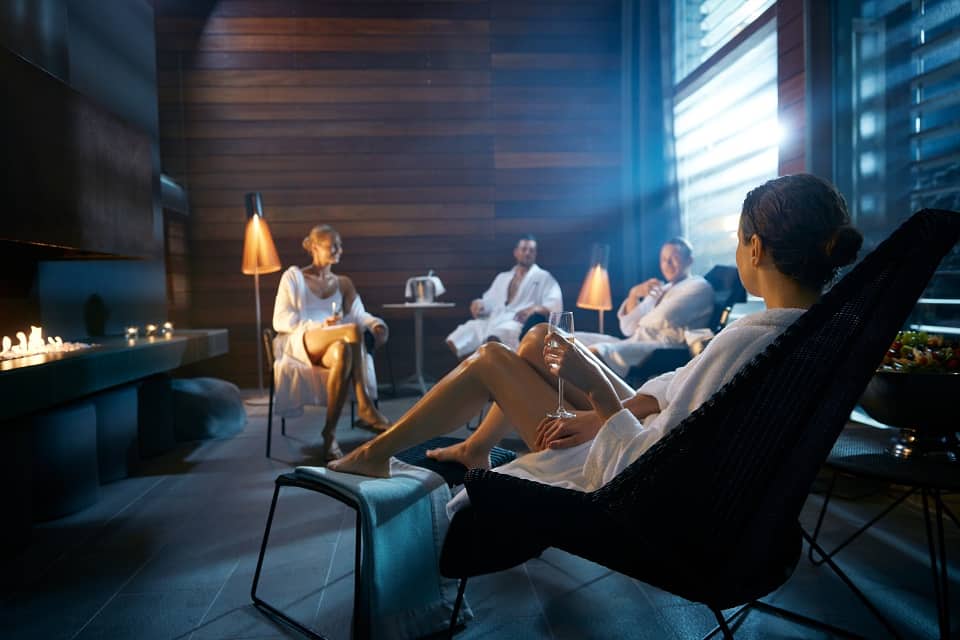 Tips
As I mentioned, we brought our own towels which I packed in my bag. We got out of the water and went into the changing rooms to prepare for dinner in the Lava Restaurant when I realised that I had my travel companion's towel. "What's she going to use to dry herself?" I think.
I wandered out, still dripping wet and explained the situation to the first attendant I saw. I don't know if it was my accent or his English but he stood there looking blankly from me to the towel I was holding and back again before he realised that someone (neither he nor I) would have to go into the changing rooms calling out her name.
He just picked up his walkie talkie to get a female attendant to help when a fellow (female) tourist just happened to be passing by and helpfully suggested that she could do it. I told her my companion's name and a brief physical description, and went back to my changing room, hoping that the transfer would be successful.
Lava
Sure enough, we both find ourselves dry, clothed and hungry outside Lava at the appointed time. We're seated – and peruse the menu. the first thing that leaps out at me is that all the mains cost the same. And all the desserts. No differentiation by price. Haven't seen that before.
We have a bit of friendly chit chat with the waiter (actually quite a lot – he's charming and talkative) and ask what he recommends. He recognises me as a Kiwi and says with a glint in his eye that their lamb is the best. I raise an eyebrow and say that New Zealand is somewhat known for the quality of its lamb. He smiles and says that their's is better. OK, I say – challenge accepted. Let's try the lamb!
O. M. G. It's better than any other lamb I've ever had. It melts off the fork, and the flavours are delightful. He swings by after a while and asks how everything is. I purse my lips and tell him that maybe, just maybe it might be on par with the best we have in NZ. He nods in recognition of my capitulation and leaves us to it.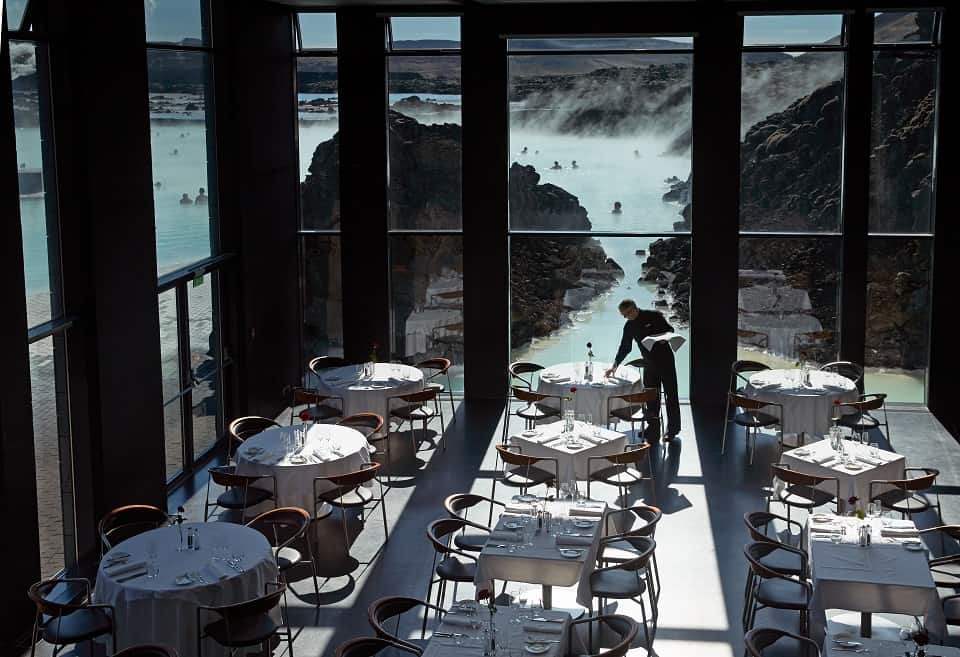 Is it worth it?
It is pricey – we went budget on the entrance fee and in retrospect I would have had more time in the pools and other facilities like the sauna. The next time I go to Iceland I will be sure to revisit, but will make it an entire afternoon to really get my money's worth. I'll also go back to Lava to see if that lamb was just a fluke…