A year or so ago, I moved house, swapping a house in suburbia for one tucked away down a quiet lane within spitting distance of the sea. I adapted quickly, finding that when visiting old haunts I found myself irritated by the noise and crowds, yearning to get back to my newly-embraced rural solitude as fast as possible. At the time of the move, however, I'd thought I'd miss the place. So I booked myself a city break for a few months later, figuring it would be a treat to get back to civilisation.
Fortunately, the place I chose was Stockholm. The Swedish capital is located on an archipelago of something like 30,000 islands. Some, of course, are built up, congested with traffic and densely packed with all the buildings you'd expect from a large city. Others, though, are rural idylls, populated with more trees than people. Best of all, they can be reached by ferry in as little as thirty minutes from the city centre.
It was getting dark when my Norwegian flight arrived at Arlanda Airport, but the super-fast Arlanda Express made short work of the 25-mile journey to the city's central station. It wasn't easy on the wallet, but I wasn't in the mood to hang around. A quick metro ride later and I located my hotel.
My base was the NoFo Loft in Södermalm, the island south of Gamla Stan, Stockholm's Old Town. It had a sizeable garden setting it back from the main road and the 18th century building oozed character. Inside, it looked like the before and after of Ikea's Chuck out your Chintz campaign.
The first two floors were branded as the NoFo Hotel, over-designed and over-priced, but the top floor was pared back Scandi-style. It was cheaper too, offering shared bathrooms. I was relieved to see that they were spotless. In fact, the only downside I could see was that the Loft had no lift, reached instead by a grand staircase. That too was fine: I didn't plan on spending much of my time in the room when there was so much to explore outside.
The following morning, I grabbed a croissant and a ferry ticket at Slussen and set off for the Feather Islands for my countryside fix. After a pleasant half an hour ride, we chugged into the tiny harbour where the only signs of life seemed to be the seagulls which perched on the wooden railings.
Traditionally, the Fjäderholmarna provided a refreshment stop for those rowing into the city to sell their produce; today, the island has pretty much the same function though its few cafes and restaurants serve mainly day trippers instead. It was an attractive place in spring: blossom out on the trees and just enough warmth from the sun to make an al fresco lunch a pleasure.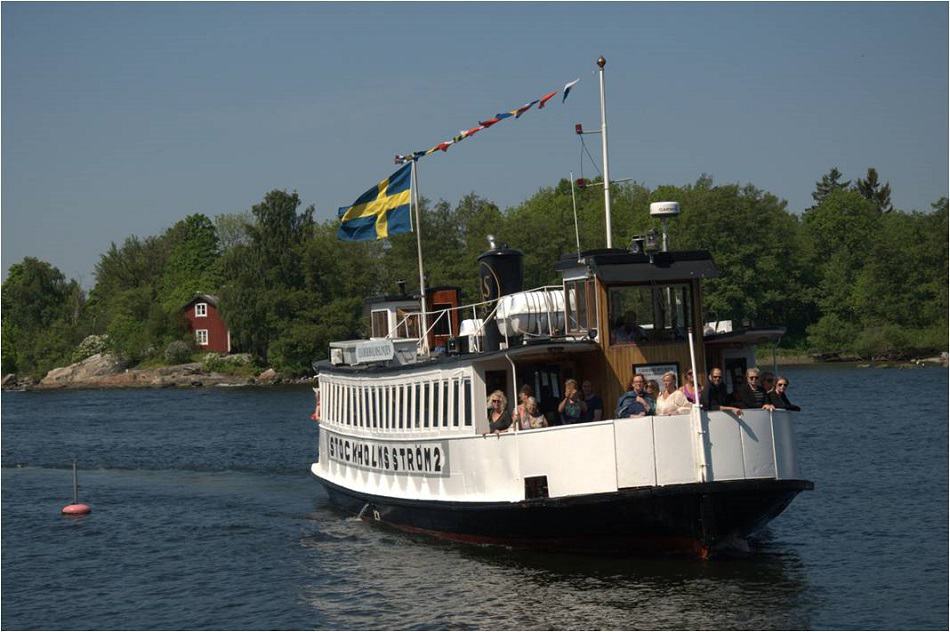 Eventually, though, my curiosity got the better of me and I decided to head back to the city to explore a little. The obvious place to begin was Gamla Stan, the location for some of the city's major sights: the 600-room Royal Palace, the Nobel Museum and Stockholm Cathedral.
It also boasted the oldest square in the city, Stortorget, and the narrow Mårten Trotzigs Gränd, an alley only 90cm wide at its narrowest point. As you'd expect from such an established historic district, the tacky souvenir shops had colonised the place too and I was soon off in search of something a little less touristy.
In some ways, Djurgården Island ticked those boxes, as it was free from tat. It did have one huge draw for tourists, though, and something I was keen to experience: the ABBA Museum. Inside, my ticket unlocked a treasure chest of fun. I laid down a version of The Winner Takes It All in a recording booth, somewhat breathier and squeakier than the original on account of a lack of any singing ability and a score of unreachable high notes.
No matter, the next interactive exhibit offered the chance to star in an ABBA video and I was soon bopping merrily along to Summer Night City. I posed for a selfie with the band, though their complexions looked a little waxier than I remembered and they didn't seem inclined to chat. I emerged into the afternoon sunshine on a high worthy of Agnetha's platform-soled knee-length boots and hummed ABBA melodies late into the night.
Still singing to myself, the following morning, I made a visit to one of the city's most highly regarded museums, The Vasa Museum.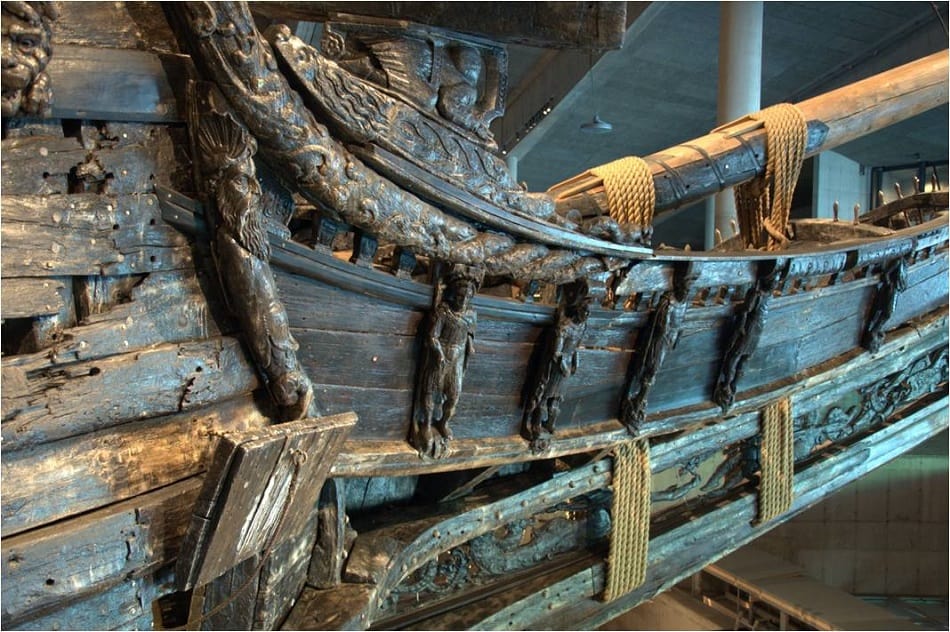 The Vasa ship was lovingly crafted but sank on its maiden voyage in 1628 while still in the shallow waters of Stockholm's harbour. It was later recovered and its timbers painstakingly restored. I'm not a huge fan of maritime history but I was wowed by the ship's scale and the attention to detail paid by the craftsmen who built it.
Later, I tackled another island with a long seafaring past, Skeppsholmen. Once, the Swedish Navy based their fleet here; now it serves as an open air museum for old boats, some of which are regularly wheeled out for day trips and longer excursions. That morning, they were all moored up and the only boats in action were the lime green Hop On, Hop Off workhorses.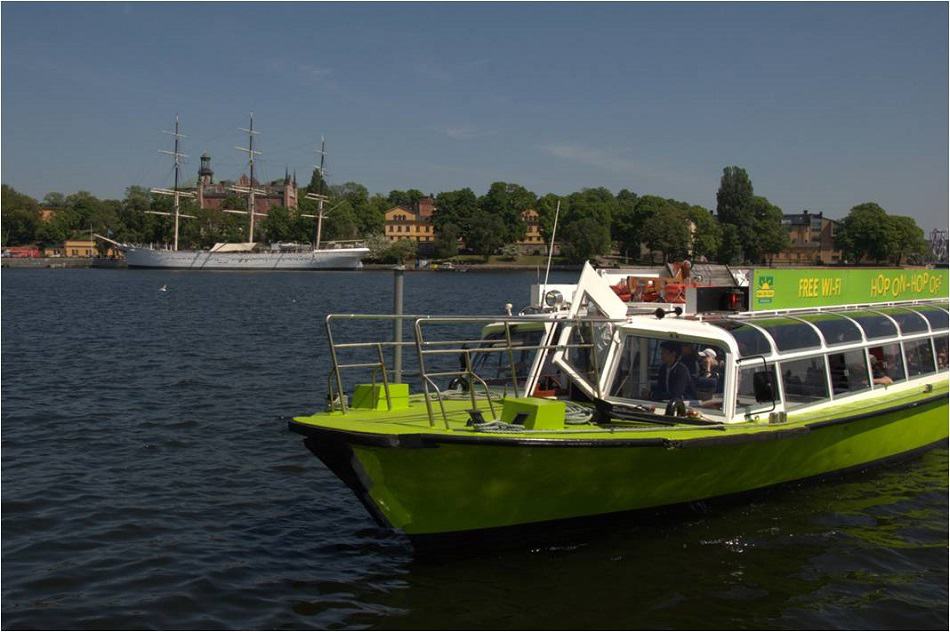 It didn't matter. That wasn't the reason I'd come. I'd heard ABBA's Benny still hung out at his recording studio next to the hotel of the same name. It was time to check it out: if I got lucky I might just get the autograph of a lifetime on my ABBA Museum ticket stub.