The headlines screamed their message: Ryanair had surpassed itself this time. Notorious for using airports far from the cities they claimed to represent, this time they'd really gone too far and the airport was in another country! But in this case, it wasn't that big a deal. Even if they were passing off Malmö in Sweden as a gateway to the Danish capital, of Copenhagen the two cities were linked by a reliably frequent train with a 35 minute journey time that blew a Tube ride from London Heathrow to the West End out of the water.
I took it, and better still, a few years later I made a return visit and took the London Luton to Copenhagen flight that Ryanair had instigated to deal with its critics. It now only took 13 minutes to make that train ride to the city centre. Accommodation in Copenhagen isn't cheap, but I found the Hotel Alexandra to be reasonably priced and well located, just a ten minute stroll from the train station. It was just the job, functional, clean and comfortable. On my budget, I wasn't going to get the wow factor but this was more than adequate.
Copenhagen's famous Tivoli Gardens weren't budget friendly either. Rides are priced on top of a fairly steep entrance fee but despite this, if this had been my first visit, I'd have been tempted. Tivoli has been a fixture on Copenhagen's streets since 1843, boasting Hans Christian Andersen and even Walt Disney amongst its former patrons. Some rides invoke a real sense of nostalgia, like the 1914 wooden roller coaster complete with brakeman aboard and the vomit-inducing Vertigo which will turn you upside down whilst travelling at speeds of over 60mph.
This time, though, I chose to give it a miss and made my way instead to a place that's just as popular with tourists, but has one advantage over Tivoli – it's free. Tårnet, the tower at the Christiansborg Palace, offers a fantastic view over the city. Christiansborg itself, the Danish equivalent to Buckingham Palace in that it's where the Royal family work when in town, is also worth a visit, its reception rooms, kitchens and stables open to the public, though you will have to pay for that.
To see the Changing of the Guard, though, I had to swap palaces and make my way to the Rococo Amalienborg in time for noon. It's an impressive place, and this time, it wasn't dwarfed by a huge cruise ship like the one that had photo bombed my picture during my first visit.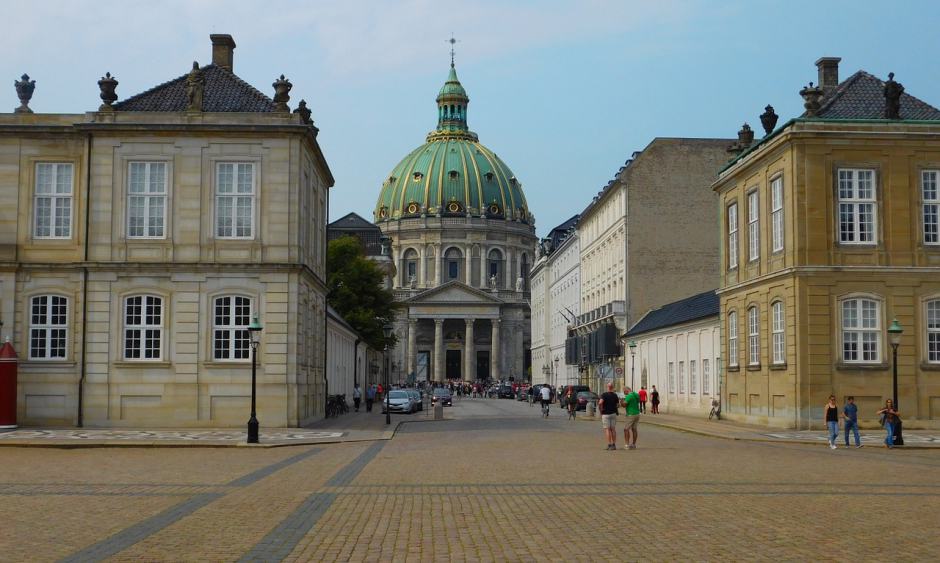 It's actually four palaces, all identical. Schack's Palace is where Queen Margrethe II, well, shacks up. Then there's Brockdorff's Palace, home to the Crown Prince and his family, plus two guest palaces: the Levetzau Palace and Moltke's Palace. In fact, all four were originally built as homes for the nobility and not royalty. The Royal family lived instead at Christiansborg until a fire in 1794 left them homeless. The current arrangements, featuring a suitably grand Granny Annexe, are probably better anyway, particularly as Granny is the reigning monarch.
If you ask anyone to name famous tourist attractions found in Copenhagen, it's not going to take them long to reach the Little Mermaid. This sculpture draws attention constantly from tourists underwhelmed by its size. The clue's in the name, people. But yes, I was underwhelmed too. It's tiny. It has sat by the water's edge a kilometre north of the Amalienborg Palace since 1913.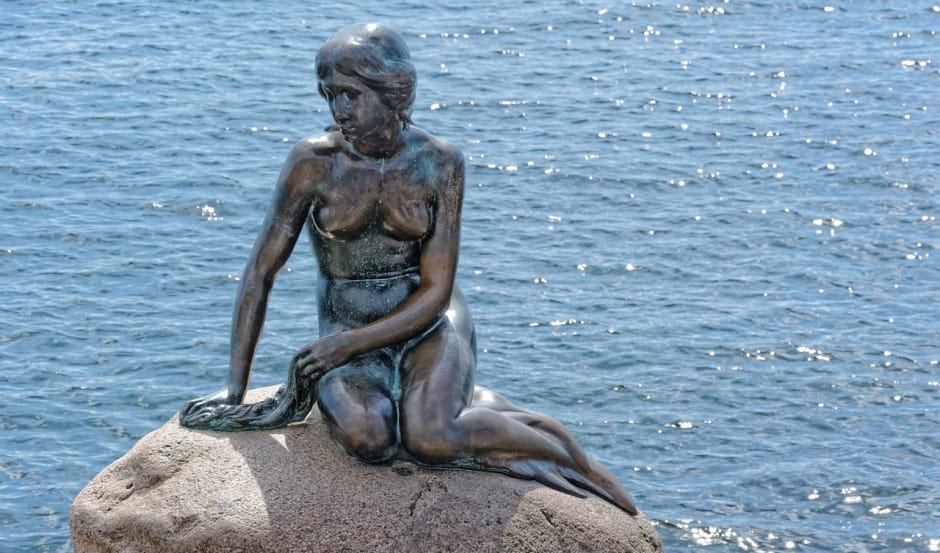 Inspired by Hans Christian Andersen's fairytale about a mermaid who gives up her watery home for love, it's as synonymous with Copenhagen as the Statue of Liberty is with New York. Like the Statue of Liberty, it's been the victim of vandalism. The head was sawn off in 1964 and never recovered; its replacement was similarly detached in 1998 but this time returned anonymously to a TV station and later reattached. It's been blasted by explosives, covered in paint and draped in a burqa, though you could argue the latter doesn't quite amount to vandalism.
Via a quick stroll along Copenhagen's shopping mecca Strøget (no, don't ask me to pronounce it), I ended the day at what was once the city's busy commercial port. Nyhavn is one of the most photogenic spots in the city, its old houses a riot of colour enclosing the quay on three sides.
This is the place to spend the evening in Copenhagen, perfect on a summer's night when the sun sets late and the chill isn't enough to require a blanket over your knee. Number 9 might be the oldest house, but Number 20 is where our old friend Hans Christian Andersen lived.
There he wrote classics like 'The Tinderbox' and 'The Princess and the Pea'. As a kid, the latter's protagonist didn't get any sympathy from me. If you weren't satisfied with twenty mattresses you were a spoilt brat, princess or not. In fact, Andersen was said to have borrowed that story from Swedish folklore, though it was its casual chatty style rather than the flaws of the protagonist that the Danes didn't like when it was published in 1835.
I chose to dine at Cap Horn at Nyhavn 21 on the other side of the quay. In a city blessed with a wide range of craft beers, the clincher amongst much competition was that it offered its own in-house beer, the result of the restaurant's collaboration with the Ørbæk Brewery. To be honest, I wouldn't have looked out of place if I'd joined the crowd dangling their legs over the side of the quay while swigging from a bottle, and as the waiter brought out my food, I realised that's why I liked the place so much.